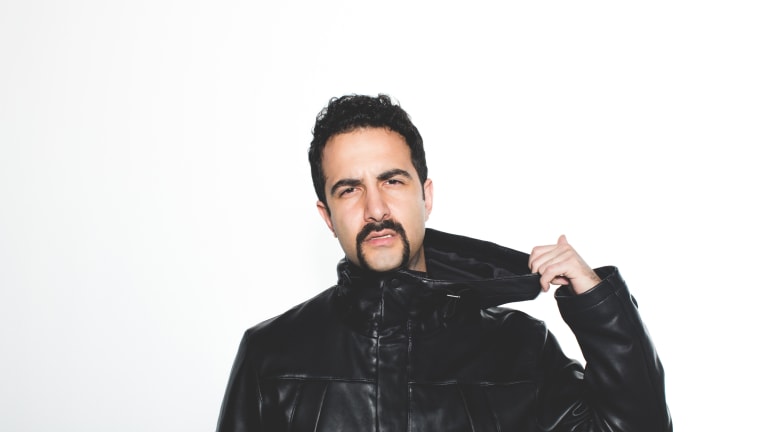 Valentino Khan Gets the Party Started with New EP, House Party
Valentino Khan's hotly anticipated House Party EP has arrived on Diplo's Mad Decent
Following a summer of single releases, Valentino Khan's long awaited House Party EP has arrived in full. Khan's recent singles with Diplo and Wuki were enough to grab our attention, but with his latest long-form work out now on Mad Decent, House Party has proved to be a project worth exploring in full.
Giving his thoughts on the project Khan stated, "I set out to make an EP with a simple concept: great house music." It's not necessarily a simple goal in practice, but Khan has effortlessly built a discography of house hits going back to his breakout single "Deep Down Low" in 2015.
With House Party Khan is returning to his roots, but it's not all same old, same old either. Khan brought the right collaborators in for the job commenting "I still have always looked to drive the [house music] sound forward. I also wanted to bring in some collaborators that I felt have always been pushing boundaries in Diplo, Wuki and Chris Lorenzo." 
Though it seems like a simple narrative, Khan delivers strongly on his goals. House Party creates a series of genre-bending grooves from start to finish that won't cease to bring life to the dance floor for the foreseeable future.
FOLLOW VALENTINO KHAN:
Facebook: facebook.com/ValentinoKhan
Twitter: twitter.com/valentinokhan
Instagram: instagram.com/valentinokhan
Soundcloud: soundcloud.com/valentinokhan
FOLLOW MAD DECENT:
Website: https://maddecent.com
Facebook: https://www.facebook.com/maddecent
Twitter: https://twitter.com/maddecent
Instagram: https://www.instagram.com/maddecent
Soundcloud: https://soundcloud.com/maddecent