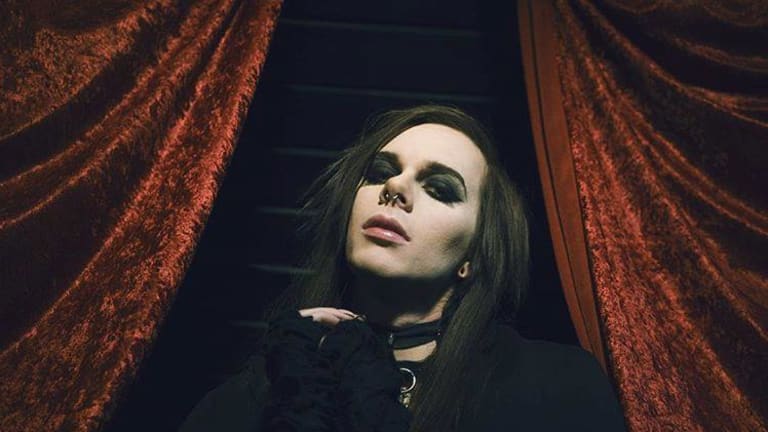 A Journey Through Varien's New Album, The Second Industrial Revolution
This album takes listeners deep into the depths of a dystopian future.
Nick Kaelar, known as Varien, has been pushing the boundaries of sound and storytelling for many years with a number of albums, production credits, and collaborations with artists such as LSDREAM, K?D, and more. His new full-length album, The Second Industrial Revolution, offers a new kind of narrative, intricately leading listeners into the world of cyberpunk.
"What is cyberpunk?" you may ask.  Varien has answered this question by saying:
"Cyberpunk as an aesthetic tool, was once a tool to examine present pop culture phenomena using the lens of a lost future. In layman's terms, it outlined how to not wind up in a dystopian future by highlighting concerns in the everyday present."
The Second Industrial Revolution marks a journey through this high-tech, lowlife, futuristic world. Leading with the title track, Varien immediately states his message to listeners in a musical dialogue. Each song takes on its own personality, exploring everything from the eerie depths in "ARCHITECT OF DEMISE" to the nostalgic highs in "BLESSINGS UNTO THE MACHINE".
There is no one genre or style to define the album. Varien takes a bit of inspiration from everywhere, making a world of his own with thumping drums, ambient soundscapes, bright vocals, glitch-trap melodies, hip-hop lyrics, and so much more to explore.
The Second Industrial Revolution is available now on all streaming platforms. Click here to listen or check out some of the songs below.
FOLLOW VARIEN
Facebook: facebook.com/varienofficial
Twitter: twitter.com/variendarkboi
Instagram: instagram.com/variendarkboi
SoundCloud: soundcloud.com/variendarkboi