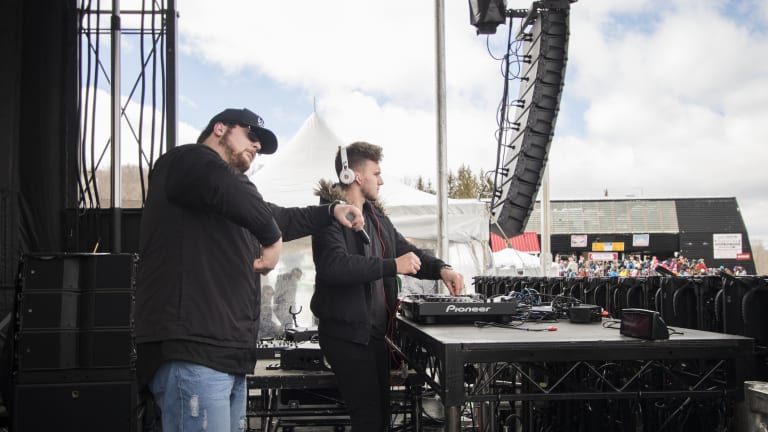 VAVO Shows Us Why "Right Now" Is Their Time to Shine
VAVO releases new track under NYC-based Kess Records, "Right Now."
Alden Martin and Jesse Fischer, the two artists comprising EDM/pop duo VAVO, had been working together for over a year before they met in person. With roots in Great Britain and Canada, the two did not let distance stop them from pursuing their dreams. The duo's hit single, "Sleeping Alone," appeared on the Billboard Dance Charts at #38 as well as the BPM Top 20 Countdown. VAVO is now back with their most recent track, "Right Now" featuring Caroline Kole, that came out on October 23rd on Kess Records.
The track kicks off with lovely and elegant lyrics by Kole and a whimsical beat in the background. Even though the warm season is over, it's hard to listen to this track and not think of the beautiful summer sun and sky. The vocals blend well with the soft, radio-friendly drop. 
"Right Now" was premiered on Sirius XM's BPM radio station shortly before and VAVO hosted a sold-out Halloween release party at Vandal in NYC. VAVO continues to gain popularity among EDC fans and has even been featured in publications like Billboard. Right now is the time for VAVO to share their musical talent with the world.
Stream or download "Right Now" by VAVO across platforms here.
FOLLOW VAVO:
Facebook: https://www.facebook.com/vavomusic/
Twitter: https://twitter.com/Vavomusic
Instagram: https://www.instagram.com/vavomusic/
SoundCloud: https://soundcloud.com/vavomusic