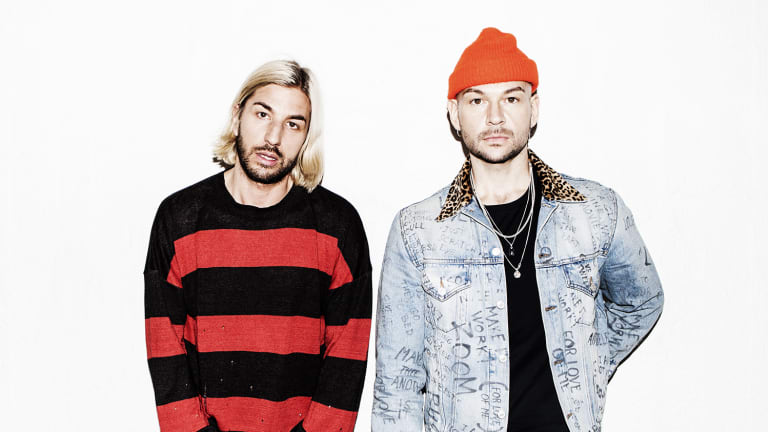 Songwriters Behind Swedish House Mafia Hits Launch New Project VCATION & Debut Single "Lay Low"
Duo steps out from behind the scenes
The songwriters behind Swedish House Mafia's "Don't You Worry Child" and "Save the World" have launched their own creative project, VCATION and their debut single "Lay Low". Ironic title for the duo who have laid low from the public eye before now. 
The track is meant to embody that devil-may-care attitude which often accompanies vacation mode- complete with groovy, pop-inspired instrumental melodies and lyrics that are both inherently dreamy and ironic. 
"'Lay Low' is about allowing yourself a break, a breath of fresh air and maybe just pulling the curtains down for a day. The world is f…d up, and we play a bit with irony in the song regarding the current state of society, and regarding ourselves and our own behaviours," VCATION says about the track. "However, it can be kinda depressing, and without being ignorant to what's going on in the world, it's sometimes okay to just be and dream away for awhile." 
John Martin and Michel Zitron built their careers on making other people famous; in addition to their work with Swedish House Mafia, they have written some of dance music's most iconic tracks from the last decade, including Tiesto's "Red Lights," Martin Garrix's "Now That I've Found You" and Avicii's "Fade Into Darkness." Now, after many years of friendship, worldwide tours, and uncountable epic nights, Martin and Zitron launched VCATION as a creative outlet built on dreamy melodies and limitless genres. However, they can't forget where they came from, and the subtle air of melancholy that underlies the track's dancey vibes sets VCATION's sound apart.
Check out the single here:
More info on VCATION: