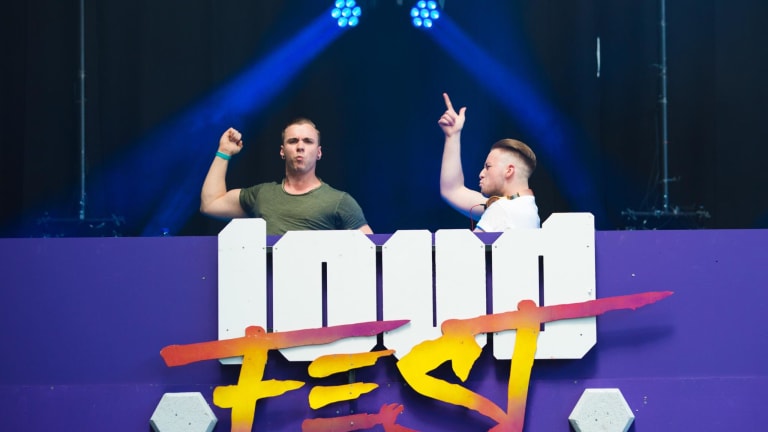 Vegan Hardstyle Duo Riot Shift Attack Vegetables with Sledgehammer [Video Premiere]
Riot Shift's latest music video is hard to stop watching.
Riot Shift have clearly set their sights on standing out in the oversaturated electronic music market. Sometimes, it takes doing strange things to make yourself known, and these two adamant vegans (real names Ole Baehr and Connor Kratz) have done just that in their latest music video.
"Boundaries" features the two music producers behind the act attacking a series of vegetables with sledgehammers and baseball bats. Slow-motion shots of various pieces obliterated vegetables flying in all directions makes it hard to stop watching this bizarre video.
The track the video set to is on the very experimental side of hardstyle, and fits right alongside the video. Hate it or love it, Riot Shift are going against the grain and making a statement.
Riot Shift has been active since 2016 and has performed at top-tier festivals such as Ground Zero Festival and Intents Festival. They will also play at the 2019 edition of Rebirth. They are members of the Theracords record label, which is known for pushing the experimental boundaries of hard dance music in different directions and helping new talent get a foothold in the scene. 
Stream or download "Boundaries" across platforms here.
FOLLOW RIOT SHIFT:
Facebook: https://www.facebook.com/riotshiftrs/
Twitter: https://twitter.com/riot_shift
Instagram: https://www.instagram.com/riotshift
SoundCloud: https://soundcloud.com/riotshift