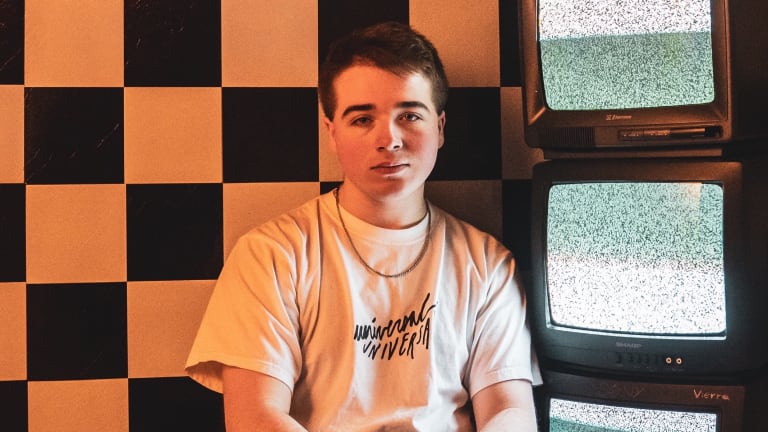 Verzache Returns With Reflective New Single "Cable"
The producer-turned singer/songwriter is back with another gem.
Young Canadian artist Verzache just released his latest self-produced single, "Cable." Following the acoustic "January," It marks his second release of the year, as he's still riding off the success of his late-2018 album Thought Pool, which allowed him to fully transition into the singer/songwriter realm and cement a new sonic identity.
On "Cable," Verzache (real name Zach Farache) expands on his previous works, stepping into pop territory. The single kicks off with subtle bass notes and atmospheric synths, before Farache's self-reflective vocals come in. The chorus is impactful, blending clicks, drums and hard bass with strong piano chords and soft synths. It's an approachable, short-but-sweet single that is sure to satisfy Farache's old fans while helping introduce him to new ones.
Verzache started releasing complex, synth-dominated tracks on SoundCloud in early 2016. His 2017 EP D97 featured "Waiting For You" with Swell, which has now amassed almost 20 million plays on Spotify. It was one of his first tracks featuring his vocals and hinting a new, songwriting-focused direction. Ever since he has released a handful of singles that led to Thought Pool, and is now heading strong into the rest of 2019. 
Follow Verzache: 
Facebook: facebook.com/verzachemane
Instagram: instagram.com/verzachemane
Twitter: twitter.com/verzache
Soundcloud: soundcloud.com/verzache