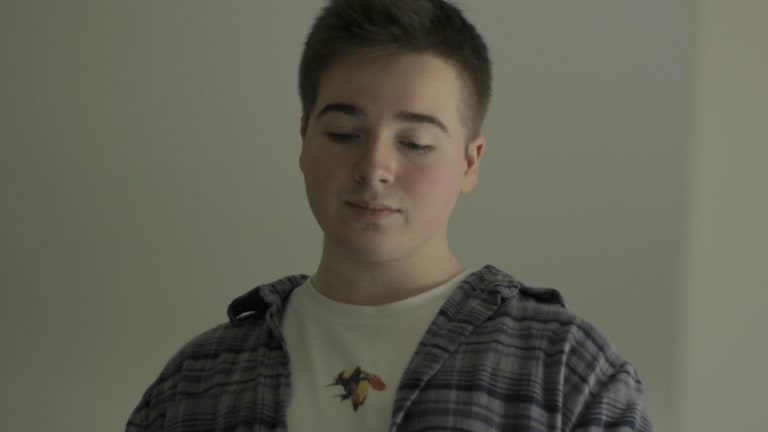 Verzache Unlocks Full Artistic Potential with Fresh Album, Thought Pool
The talented artist showcases the entirety of his skills in his latest project.
If Verzache is not on your radar just yet, you're missing out. The young artist from Toronto emerged on Soundcloud almost three years ago and has since shown nothing but versatility.  
Though Verzache started off with various futuristic takes on trap-influenced beats and has collaborated with the likes of DILIP, Goldwater, Sophie Meiers, and STU, he began slowly moving away from this sound after the release of his debut D97 EP. The artist started reinventing himself in favor of a more DIY, acoustic approach that was more focused on songwriting and vocals than impressive synth work. 
Though hesitant at first, he has now fully embraced the change with his new album Thought Pool. He explained:
This project is pretty much about me learning how to deal with shit. It's about my anxieties and tendencies to overthink absolutely everything. I had found myself constantly overwhelmed for the longest time but through making this i definitely learned how to better myself. I really opened up for this so every part of the process was a learning experience that gave me some understanding/control over what's going on in my head. It's been a massive journey both personally and as an artist. It's the type of music I've really wanted to make for a long time and I'm excited for the music to come in the future.
Thought Pool stands as testament to his artistic progression and maturity. It's an eight-song journey with no featured vocalists, only a showcase of what Verzache has been working on for the past year. Needless to say that it's his most focused work to date, yet it feels truly diverse; briefly touching on his past releases while also displaying some totally new directions.
Trap-inspired "Some Things" has Verzache switching up flows and acts as the perfect introduction to Thought Pool, while funky jam "Summertime" displays Verzache's ability of writing and producing a radio-ready hit. "Alright" takes a step back to the artist's instrumental roots, and on "Kick It" he displays his full vocal range, making up for one of the catchiest tracks on the album. "Fallback" is definitely a standout towards the end of the tracklist, a gem with excellent songwriting, production and vocal performance that leaves you with chills and a peaceful, nostalgic feeling.
Verzache couldn't have better met his mark with Thought Pool. During only 26 short minutes, he manages to go through various genres, moods and vocal styles while making sure everything feels like a cohesive journey.  
Follow Verzache:
Facebook: https://www.facebook.com/verzachemane
Instagram: https://www.instagram.com/verzachemane/
Twitter: https://twitter.com/verzache
Soundcloud: https://soundcloud.com/verzache