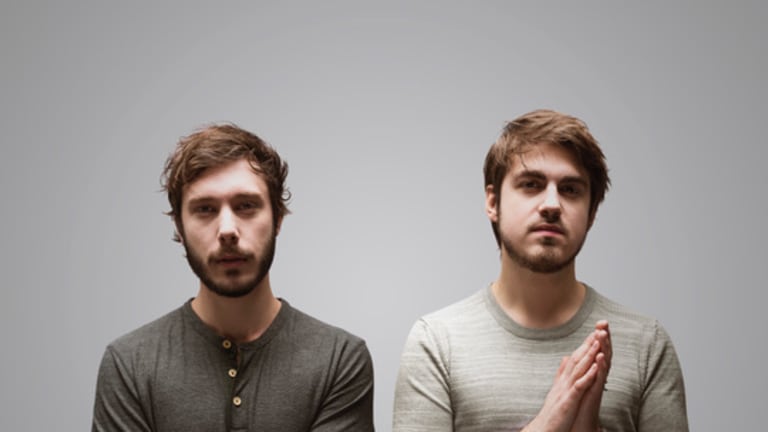 Vicetone and Haley Reinhart are Feeling "Something Strange" in New Music Video
This is the title track off of Vicetone's forthcoming EP, Elements
Dutch duo Vicetone (real names Ruben den Boer and Victor Pool) and American Idol alum Haley Reinhart have linked up on the release of their latest track, "Something Strange." Accompanying the track is the music video that portrays the conflict and struggle that comes with being in a relationship. Their latest single follows their musical tribute to Avicii, "South Beach," and the uber-successful "Walk Thru Fire."
"Something Strange" is an upbeat, pop-centric track with a not-so-upbeat meaning. The song has a great four on the floor drum pattern that drives the pre-chorus into the danceable drop. Its chorus consists of a steady drumbeat, chordal stags, and a repetitive and catchy keyboard melody. As with "South Beach," you can really hear Avicii's influence on the duo. Reinhart's clean vocals pair perfectly with the toe-tapping beat.
Boer and Pool became a match made in EDM heaven at the ripe age of fifteen. Their love of dance music and video games blossomed into a beautiful friendship. As time went on the two decided to take their passion for music and channel it into remixes. These remixes of artists like Adele, Maroon 5, and Calvin Harris garnered enough attention to motivate them to produce their own tracks. 
Fast forward to 2018, and they are at the top of their game. The duo is just off their North American tour and about to release their new EP, Elements.
Reinhart is most notably known for her time on the tenth season of American Idol, where she made it all the way to the top three. This September she released "Don't Know How to Love You," the lead single from her upcoming fourth studio album set for release in 2019. 
Stream or download Vicetone's "Something Strange" featuring Haley Reinhart across platforms here.
FOLLOW VICETONE:
Facebook: https://www.facebook.com/VicetoneOfficial/
Twitter: https://twitter.com/Vicetone
Instagram: https://www.instagram.com/vicetone/
SoundCloud: https://soundcloud.com/vicetone
FOLLOW HALEY REINHART:
Facebook: https://www.facebook.com/HaleyReinhart/
Twitter: https://twitter.com/HaleyReinhart
Instagram: https://www.instagram.com/haleyreinhart/
SoundCloud: https://soundcloud.com/vicetone