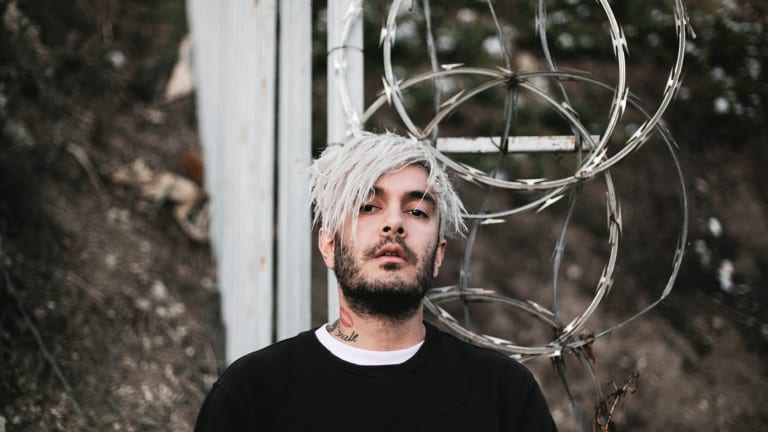 Audio Engineering Prodigy Naderi Teams Up with Vincent on "Wasted Time"
One of the most influential behind-the-scenes musicians, Naderi, builds his solo repertoire with the release of his second original track, "Wasted Time."
Australian audio engineering pioneer and production virtuoso, Naderi, has enlisted genre-defiant electronic producer, Vincent, for the release of his second original track, "Wasted Time."
Though only his second original, Naderi's work has won awards, charted at #1 spots and amassed millions of streams. Starting out as a trailblazer in the Australian bass music scene, Naderi's revolutionary work alongside Flume, What So Not and Alison Wonderland paved the way for future bass and trap music. His work as an engineer on Flume's Grammy award-winning album Skin - as well as Alison Wonderland's #1 charting iTunes' Electronic album Awake - is only the tip of the iceberg for this groundbreaking artist.
In recent years, Naderi has put work into defining his solo project with a slew of critically acclaimed remixes for artists like Skrillex, ZHU and The Killers. These cutting-edge renditions have earned him over 20 million streams and put him in high demand for his production work. With an already solidified spot as one of electronic music's top engineers, the sound design legend has shifted his purpose into leaving behind a mark through his own solo work. "Wasted Time" serves as the beginning of a string of huge releases to come.
Pushing the boundaries between sound and emotion, Naderi defines his work through crisp sound design, innovative synth work, and alluring melodies. Given his just-as-distinguished and avante-garde approach to music, partnering up with Canadian producer Vincent for "Wasted Time" came as a natural fit. 
Together, the two trendsetting visionaries have created an irresistible trap heater. "Wasted Time" highlights the best parts of Naderi's meticulous production work, as well as Vincent's genre-be-damned style. Fans can expect to hear more from Naderi coming soon as "Wasted Time" is only the beginning chapter of his new journey. 
Stream or download Vincent & Naderi's "Wasted Time," out now.
FOLLOW VINCENT:
Facebook: facebook.com/vincentofficial
Instagram: instagram.com/itsvincent_
Twitter: twitter.com/itsVincent_
SoundCloud: soundcloud.com/vincent_official
FOLLOW NADERI:
Facebook: facebook.com/itsnaderi
Instagram: instagram.com/itsnaderi
Twitter: twitter.com/itsnaderi
SoundCloud: soundcloud.com/itsnaderi