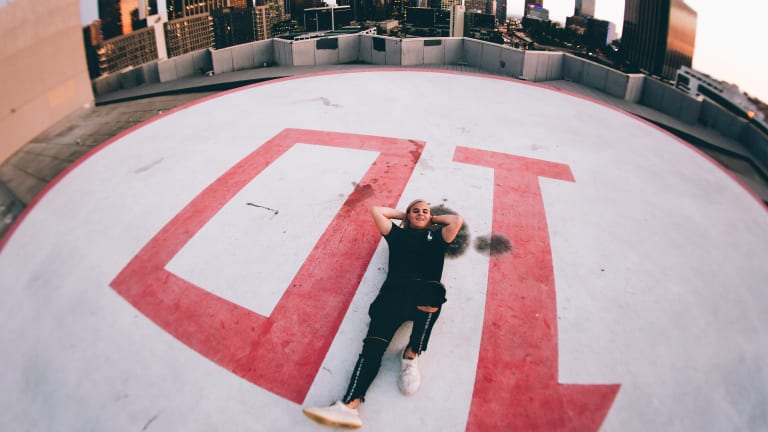 Volt Goes Next Level with Latest Release [Premiere]
Volt shows no mercy and holds no prisoners with his new track 'The Purge.'
This is not a test. This is your emergency broadcast system announcing the commencement of Volt's newest track 'The Purge' sanctioned by edm.com. Bass drops level four and lower have been authorized for use during 'The Purge.' All other sounds are restricted. People from all different backgrounds, social class, religion, sexuality, race, and gender have been granted accessed to participate in the listening of 'The Purge.'  Commencing at the first bass drop, any headbanging, including mosh pits, will be legal. Blessed be our New Bass Founding Fathers and America. 
Volt is back, and this time he is ready to twist some ears with his latest release. Coming fresh off his previous successful track, Blackout, Volt takes his fans through another undeniable ride of their lives. 'The Purge' does not wait one second and goes straight for the kill. The builds up for each drop help bring new experiences and new sounds to the bass genre. They are not your average joe drops like every artist seems to be producing these days. 
"It was 3:00 a.m, and I had just finished watching a bunch of scary movies. My studio has an open window that overlooks downtown, Los Angeles. I started thinking about what it would be like if there were a Purge type situation in a place like this. For this track, I wanted to try and capture that feeling of fear and despair in the buildups and breakdowns while bringing back in the intense energy of fighting back or being one of the Purge participants. I hit up my friend Jade to put together a full length visual and it all just felt right." - Volt
It's nice to hear that each breakdown has its own unique sounds and are always kept unpredictable from start to finish. It helps fit the theme of the song since 'The Purge' can be unpredictable too. Turning corners left and right and then all of a sudden an almost psytrance bass drop gets thrown in the mix. One thing is for sure, and that is this will be a purge that will go down in history. Take a listen now. The track is streaming everywhere.  
🛸 Volt Socials ⚡
Spotify | Soundcloud | Facebook | Instagram | Twitter: