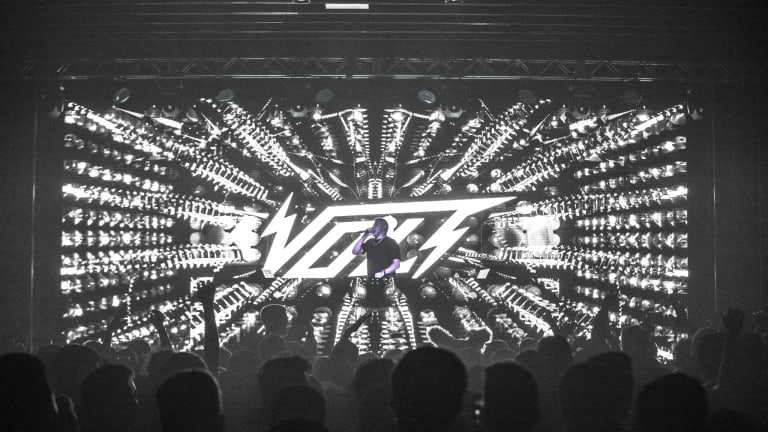 Volt takes his fans into a "Blackout"
Volt releases his second original track "Blackout" and its a heavy bass hitter.
The build-up for any track is obviously vital to any hit single. Volt takes it to a whole new level with his latest track "Blackout." The introduction has listeners feeling as if the latest Purge is about to commence and then BOOM, a heavy dub drop comes out of nowhere. The "Blackout" hits heavy while creating new drops, which is refreshing. 
Volt just recently finished touring with Slushii on the ThereX2 Tour and made headlines with his one of a kind bass drops. The drops and styles that Volt implements is really like no other bass artists currently. Coming off the heels of supporting Slushii on the 'ThereX2' tour, Volt continues to sonically invade cities all around the world with his second original release 'Blackout'.
"Having the opportunity to tour the entire United States and Canada with Slushii, playing sold out venues night after night to some of the wildest crowds I've ever seen was incredible. Being able to play out my new release "Blackout" every night and watch the crowds go crazy was very humbling. As a kid from Australia, touring America was a very distant dream, and being able to watch this dream come to life was has been absolutely surreal" - Volt (Rod Dawson).
The possibilities are endless for Volt right now because he is breaking the status quo for dubstep and bass DJ's right now by not following the crowd. He is creating is own style and sounds and it is truly exhilarating. There is so much personality not only behind his music but also behind Volt. If he ever makes a pit stop in your city make sure to catch him and have a shoe prepared and ready to go.   
🛸 Volt Socials ⚡
Spotify: https://spoti.fi/2lwEiVF
Soundcloud: https://soundcloud.com/voltmusicofficial
Facebook: https://www.facebook.com/voltmusicofficial/
Instagram: https://www.instagram.com/voltmusicofficial
Twitter: https://twitter.com/fuckvolt