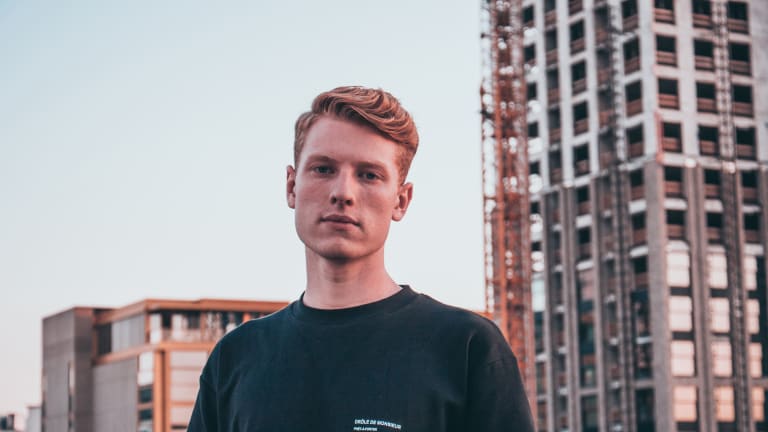 Dutch Producer Voost Returns to ChillYourMind Alongside Juliette Claire for New Single "Just Say"
Eindhoven producer Voost has made a triumphant return to ChillYourMind with "Just Say," a captivating deep house single with Juliette Claire.
Eindhoven's very own rising star, Voost (real name Brian Provoost) is back at ChillYourMind, bringing us his latest single "Just Say." The soothing and hypnotic sees him collaborate with singer/songwriter Juliette Claire, another highly talented musician who has also worked alongside major acts like Martin Garrix, GLOWINTHEDARK, CMC$ and Julian Jordan, just to name a few.
"Just Say" starts off strong with the immediate onset of Juliette's captivating vocal stylings. Beckoning the listener to immerse themselves in the song's deep atmosphere and enchanting background melodies, Juliette's engaging voice and excellent songwriting mesh brilliantly with Voost's unique and soaring musical aesthetic. 
A lush combination of deep and melodic house, "Just Say" is chill, relaxing, and at times even sensual, a true testament to the musical talent of Voost and Juliette Claire.
Stream or Download "Just Say" today.
FOLLOW VOOST:
Facebook: facebook.com/Voostmusic
Instagram: instagram.com/voostmusic
Soundcloud: soundcloud.com/voost
FOLLOW JULIETTE CLAIRE:
Facebook: facebook.com/julietteclaireinfo
Instagram: instagram.com/julietteclairemusic
Twitter: twitter.com/JulietteClaire
Soundcloud: soundcloud.com/julietteclaire
FOLLOW CHILLYOURMIND:
Facebook: facebook.com/chillyourmind
Instagram: instagram.com/chillyourmind
YouTube: youtube.com/ChillYourMind
Soundcloud: soundcloud.com/chillyourmind