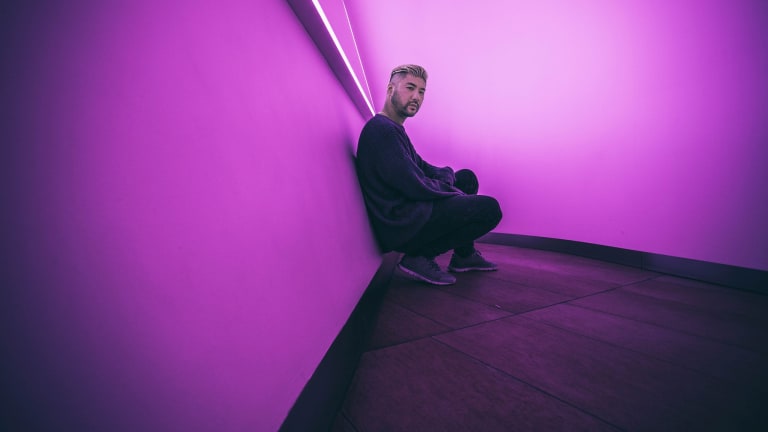 Wax Motif Kicks Off Label Launch with Diddy Collab "Divided Souls"
Wax Motif is making massive moves.
Wax Motif (real name Danny Chien) and Diddy have joined forces for a dance floor heater "Divided Souls," marking the first release on Chien's new imprint with the same name. 
"Divided Souls" is undoubtedly an instant classic. Diddy's vocal addition adds a throwback-type flare that sits well within house music. The minimalistic, addictive bassline creates an atmosphere that fans will be effortlessly grooving to. "Divided Souls" is not only a milestone for Chien but also shows massive growth as an artist.
Chien on "Divided Souls" and collaborating with Diddy:
"It's a huge honor to be able to debut my label with a release from myself and Diddy," explains Wax Motif. "Diddy is legendary to me – I probably watched the 'Bad Boys for Life' and 'Mo Money Mo Problems' videos a million times growing up. I feel the whole message behind the 'Divided Souls' lyrics resonates with me and the dance music scene. The line where Diddy mentions 'divided souls' really stuck out to me and I couldn't get the phrase out of my head, so I decided to call the track and the label by the same name. I'm excited to debut my label and to share a vision for myself and for new artists."
Chien has had a prolific career, to say the least. His recent accomplishments include his incredibly well-received single "WET," "Static Theory" with Warez, and "Bunda" featuring Dances With White Girls. Chien has been unstoppable since the debut of his project in 2008. Expect to see more from the Australian-born house legend in the near future.
H/T: Your EDM
FOLLOW WAX MOTIF:
Facebook: www.facebook.com/WaxMotifInstagram: www.instagram.com/waxmotifTwitter: www./twitter.com/waxmotifSoundCloud: wwsoundcloud.com/waxmotif