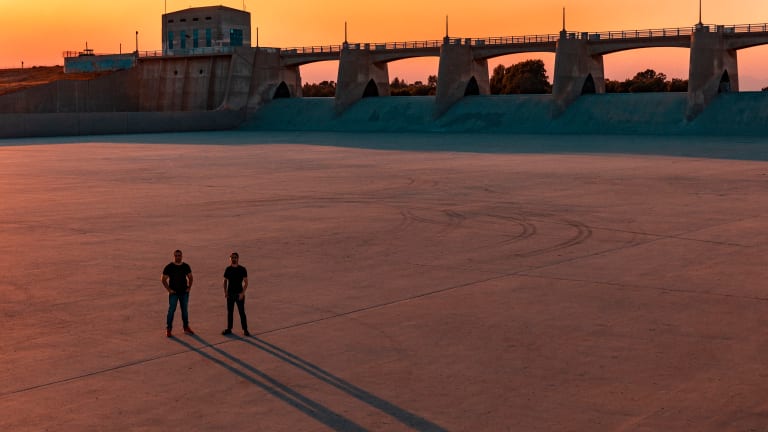 WE ARE FURY Release "Echoes" ft. Micah Martin
Contrasting their classic, melodic sound, the duo have delivered a heavy-hitting midtempo-style track.
Joachim Speidel and Stuart Brookes of WE ARE FURY have teamed up with vocalist Micah Martin for their second collaboration, "Echoes." Their first track together, "Demons," featured a high-energy, trap-style beat, so they decided to change things up a bit the second time around.
"Echoes" opens with strong vocals from Micah, who has previously been featured in songs with Kayzo, SLANDER, Dion Timmer, and more. The vocals follow into a bass-filled midtempo drop, with big kicks and fluttering glitch elements. This collaboration slows things down while keeping the energy high with heavy-hitting bass.
Commenting on the track, Joachim of WE ARE FURY has said:
"When we started this second song with Micah we wanted to make something a bit different from our previous collaboration "Demons." We slowed it down and went with a more midtempo yet still melodic drop. We were also involved in the writing process for this one which is something new for us."
"Demons" is available now via Seeking Blue on all streaming platforms. Listen below.
FOLLOW WE ARE FURY:
Facebook: facebook.com/wearefurymusic
Twitter: twitter.com/wearefurymusic
Instagram: instagram.com/wearefurymusic
SoundCloud: soundcloud.com/wearefury
FOLLOW MICAH MARTIN:
Facebook: facebook.com/MicahMartinMusic/
Twitter: twitter.com/MicahTheZealot
SoundCloud: soundcloud.com/micahmartin