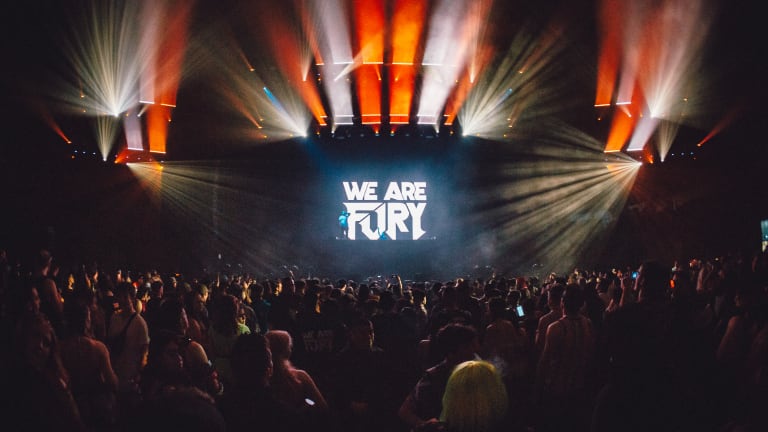 WE ARE FURY Release Heartfelt Anthem "Memories" ft. RUNN
This dynamic duo are back with their second release of the year.
Following an epic remix of Ekali and Medasin's "Forever," Joachim Speidel and Stuart Brookes A.K.A. WE ARE FURY are back with a brand new original track. Turn up your speakers, and get ready to to take a feels trip with this new heartfelt anthem titled "Memories" featuring RUNN.
This track shows all the different sides of WE ARE FURY, mixing the duo's signature dark sounds and industrial glitches with strong melodies and emotional lyrics.  Featuring vocalist RUNN, an artist who has already been featured on tracks by Illenium, Seven Lions, Dabin and more, expect no less than to be awestruck by this collaboration.
WE ARE FURY commented on the track:
"The message we want to pass along is we all go through loss, in many forms. Whatever it is you are going through you are allowed to mourn and experience it fully. However you have to keep going and eventually you will see why you had to go through those experiences in order to become the person you are now. We know most of our listeners, if not all, will connect with this message. We're very happy with how the track came out and working with RUNN was an absolute honor."
"Memories" is available now on all streaming platforms.  Be sure to keep up with WE ARE FURY and all of their future releases, shows, and announcements by following them on social media links below.
FOLLOW WE ARE FURY:
Facebook: facebook.com/wearefurymusic
Twitter: twitter.com/wearefurymusic
Instagram: instagram.com/wearefurymusic
SoundCloud: soundcloud.com/wearefury
Follow RUNN:
Facebook: facebook.com/watchmerunn
Twitter: twitter.com/watchmerunn
Instagram: instagram.com/watchmerunn
SoundCloud: soundcloud.com/watchmerunn