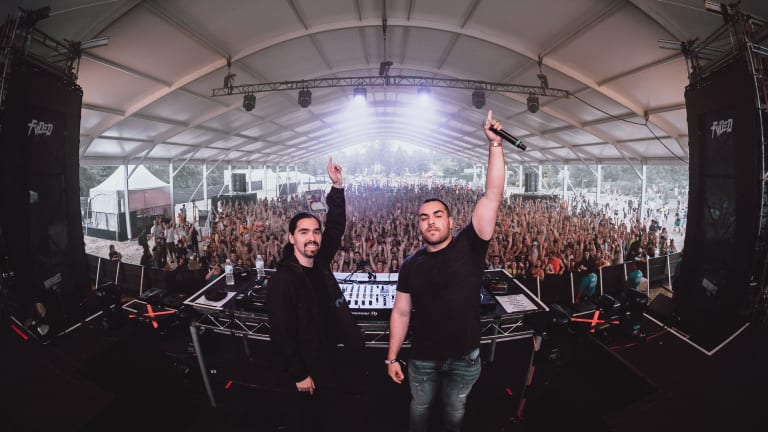 WE ARE FURY Release New Trap Fusion Track "Heart of Mine"
A refreshing take on trap music makes this new release a must hear.
Joachim Speidel and Stuart Brookes, better known as WE ARE FURY, are revisiting their original trap beginnings with a brand new release titled "Heart of Mine" featuring Kobra Paige. "Heart of Mine" is reminiscent of the duo's older releases, drawing influence from previous tracks like "Fade Away" and "Demons." A fusion of both heavy-hitting bass and heart wrenching melodies, this track brings all of the sounds that we love from WE ARE FURY together into one track.
Lead singer of Canadian rock band Kobra and the Lotus, Kobra Paige, brings power to the song with her strong vocal lead.  With roots in heavy metal, Kobra shows off her deeply emotional tone from start to finish.
Joachim of WE ARE FURY commented on the release, saying:
"The track is built around the theme of perseverance and remaining focused on your journey as a person. We incorporated a lot of heavier elements in this track to complement Kobra's metal vocals but also wanted to keep a balance of slower more melodic sections to develop contrast."  
"Heart of Mine" is available now via Lowly., and can be streamed here.  Returning from a massive show at FVDED in The Park, WE ARE FURY have big plans for the remainder of 2019.  
Follow WE ARE FURY:
Facebook: facebook.com/wearefurymusic
Twitter: twitter.com/wearefurymusic
Instagram: instagram.com/wearefurymusic
SoundCloud: soundcloud.com/wearefury
Follow Kobra Paige:
Facebook: facebook.com/kobrapaigeofficial
Twitter: twitter.com/kobraslotus
Instagram: instagram.com/kobrapaige
Photo credit: Matthew Butcher