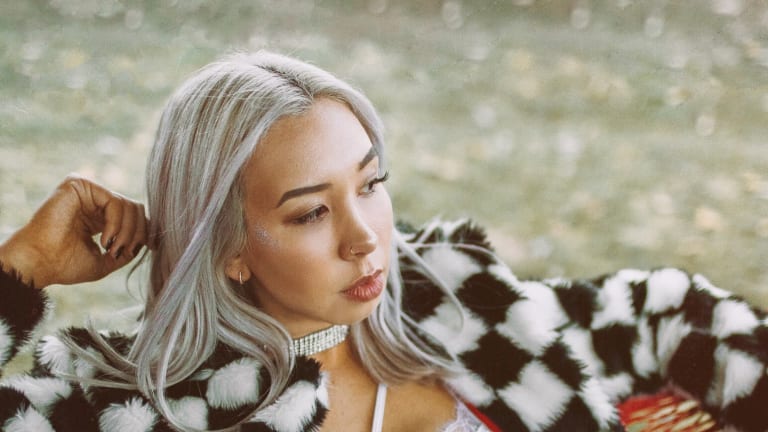 Wenzday's New Single "Everyday" Brings Some Serious Heat
The Korean DJ released the track on BIJOU's label, DND Recordings.
The sound waves have been silent since Wenzday (real name Taylor Chung) released her Heartbreak House EP back in April. She's quickly grown into one of the premier open-format DJs in the L.A. club scene. 
Now, the Korean DJ and producer is back to reassert her own creative vision. "Everyday," a heavy house single that perfectly capture's Chung's energy, was released earlier this month through BIJOU's imprint, DND Recordings. 
The track plays on Chung's stage name, using vocal samples of days of the week to lead into the bass house chorus and drop. A classically trained vocalist, Chung is known for her unique music concepts. "Everyday" is no different, launching right into an energetic, bass-heavy drop.
"Everyday" continues in the same creative vein as the Heartbreak House EP, bringing in catchy samples and bass-focused house roots. Chung is known for her energetic stage presence, and her music is no different. While the latest single doesn't have the same hip-hop influences Chung has referred to in the past, its heavy synths give it a serious edge. 
The song precedes her show in Honolulu October 25th, where she will take the stage with her DJ brother, Dack Janiels. There, the two are running a takeover for their joint streetwear clothing brand, 40oz Cult. 
FOLLOW WENZDAY:
Facebook: facebook.com/wenzdaymusic
Twitter: twitter.com/wenzdaymusic
Instagram: instagram.com/wenzdaymusic
Soundcloud: soundcloud.com/wenzdaymusic