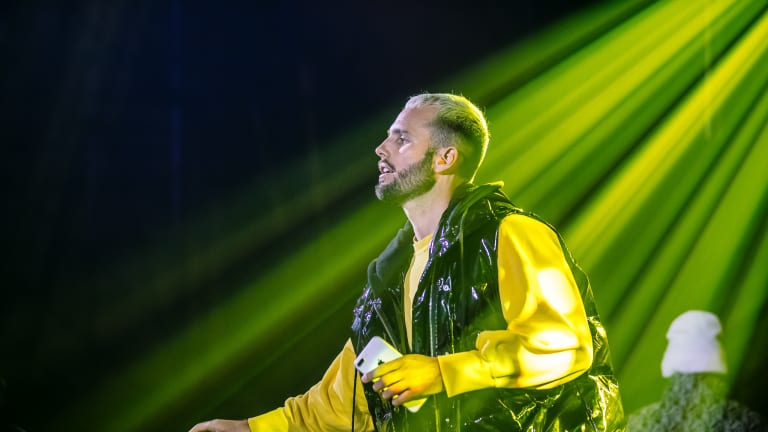 What So Not & Herizen Team Up on "We Can Be Friends"
What So Not & Herizen have released a soulful new single.
Nearly a year following his debut album release, What So Not is back with new music. The superstar producer finds himself teaming up with actress and singer Herizen for an emotional single titled "We Can Be Friends."
While it's not immediate suggested by the title, "We Can Be Friends" is a pained emotional release at its core. According to Herizen, the song is about "letting go of someone you love for the better and feeling all the pain in that detachment, with the hope that it could end in a friendship." 
Herizen is perhaps best known for her starring role in the Netflix TV series The Get Down. The rising songstress has quickly been making a name for herself in the music arena following her 2018 EP Come Over to My House.
Given Herizen's early affinity for genre-bending productions and soulful vocals it's no surprise she and What So Not became quickly aligned. The two wrote the track together during a writer's camp in Nicaragua. 
Released in early 2018, What So Not's "Not All The Beautiful Things" took some time for the electronic community to process. The album was one of the most diverse offerings in recent memory and featured collaborations with Skrillex, Toto, San Holo, Rome Fortune, and more. 
Hot off the festival circuit of last year, hearing What So Not back with new music could mean another impactful year for the Australian producer.  
FOLLOW WHAT SO NOT:
Facebook: https://www.facebook.com/whatsonot
Instagram: https://www.instagram.com/whatsonot/
Twitter: https://twitter.com/whatsonot
Soundcloud: https://soundcloud.com/whatsonot
FOLLOW Herizen:
Facebook: https://www.facebook.com/thisisherizen
Instagram: https://www.instagram.com/herizen_fawn/
Twitter: https://twitter.com/herizenfawn
Soundcloud: https://soundcloud.com/herizen-fawn