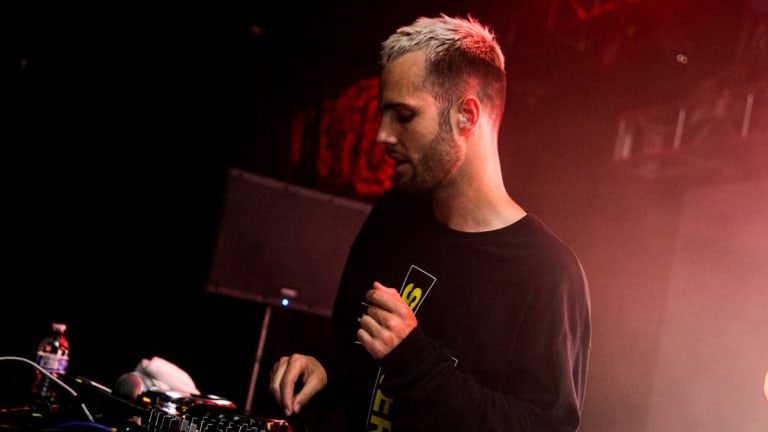 What So Not Drops Stranger Things Remix Right in Time for Season Three
What So Not goes to the Upside Down on this new track.
Stranger Things season 3 is returning to Netflix this Independence Day and fans cannot wait. A homage to all things '80s and supernatural, the critically acclaimed TV show has amassed a cult-like following that has come not only for the storyline but for the amazing dark synth soundscapes created by S U R V I V E. In anticipation for the season premiere, What So Not (real name Christopher Emerson) has released his rework of the show's main theme song. 
The Australian DJ/producer teased this release all the way back in 2016. He has been dropping it in his sets for three years now which has amped up the hype for when the possible release day would be. Well, the wait is finally over. Emerson has delivered a dark, eerie, futuristic yet nostalgic production that doesn't try and reinvent the original but instead elevates it. The arpeggios and '80s synths are still the focal points of the track, but we get a taste of classic What So Not style from the early years. 
Emerson recently dropped a drum and bass track with Diablo titled "OOGAHDAM," a far cry from his traditional style and the aforementioned remix. He recently performed a killer set Spring Awakening. Prior to that, he showed what a true professional looks like after performing Ubbi Dubbi after suffering a concussion. The release of this remix hopefully means there are more fire releases to come from one of our favorite Australian producers.   
FOLLOW WHAT SO NOT:
Facebook: facebook.com/whatsonot
Instagram: instagram.com/whatsonot/
Twitter: twitter.com/whatsonot
Soundcloud: soundcloud.com/whatsonot