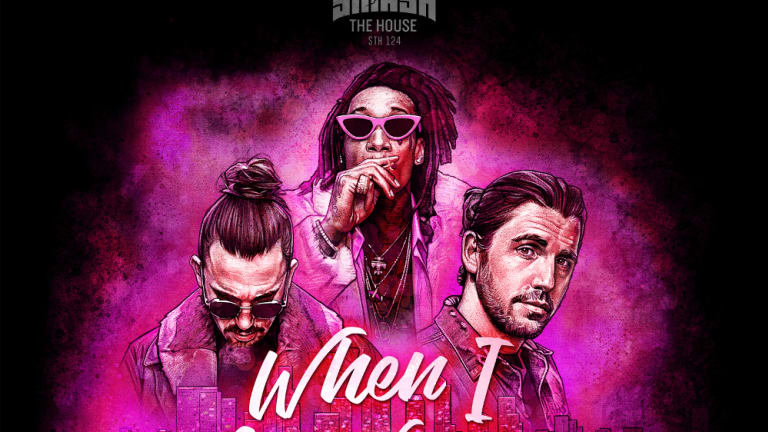 HIDDN Releases Stunning Remix Of DVLM's "When I Grow Up"
One of the coolest remixes of 2018 from HIDDN & DVLM...

HIDDN is a brand new project from a producer who has been writing tracks for many in the DJ Mag Top 100. Having recently performed at UNITE for Tomorrowland in Mexico, he has released collaborations alongside Henri PFR, Yves V and now MATTN on labels such as Sony, Tiësto's Musical Freedom, Spinnin' and Smash The House.

Now teaming up with Dimitri Vegas & Like Mike for a remix of their smash hit single "When I Grow Up", his career certainly knows no bounds. With incredible rhythms and a flawless production, it comes as no surprise to learn that this is likely to be one of the biggest remixes released during 2018.
Dimitri Vegas & Like Mike said, "We had a lot of fun working on the original, so it was great to get the chance to revisit the track and work with HIDDN on a fresh perspective".
Meanwhile, HIDDN was certainly happy to express his gratitude for having such an amazing opportunity:
"I think that getting recognition for your music from artists such as Dimitri Vegas & Like Mike is something incredible and I feel grateful for this and the opportunity they gave me for this remix. Collaborating with DJ Mag Top 100's #2 DJ's is always a big step for anyone . It's a big step for me and I hope that I'll get other opportunities in the future. I would list them in my inspirations, alongside guys like David Guetta, Swedish House Mafia, DJ Snake and Major Lazer. First of all for their wonderful career and all they achieved and also because they are from Belgium".
The remix is available to stream/download now.