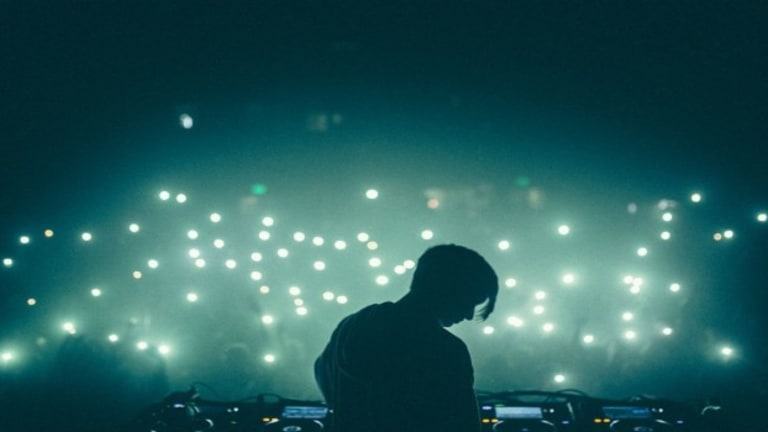 WHETHAN'S INFECTIOUS NEW SINGLE IS A SONG FOR THE SUMMER
Simply infectious.
At a young age of 18, Chicago native Whethan is taking the electronic music world by storm.
He started off making music on an iPad, dabbling in dubstep and house music under his real name Ethan Snoreck, before switching his sound up and adopting the name "Whethin", a little play on his first name, Later, he shifted to the "Whethan" moniker.
Drawing inspirations from future bass extraordinaire Flume and his close friends Louis The Child, Whethan's music falls under the chiller side in the vast spectrum of electronic music. Considering he is the youngest artist to release a song on prominent Australian record label Future Classic, and having worked with the likes of heavyweights Skrillex and Flux Pavilion, there is no denying his raw talent.

As of late, Whethan has been progressing from a future bass sound to an indie pop meets electronic style. Notice the difference between his earlier work - like his remixes of "Suicide" by Midnight To Monaco and "10 Victoria's Secret Models" by MAX - and his more recent originals, like "When I'm Down" and "Can't Hide".
"Good Nights" continues this trend. The song kick offs with a simple piano melody, tight percussive elements and gentle synth work. The soundscape is lively yet relaxed. Perfect for the summer time.
Mascolo's sultry voice adds a distinct burst of freshness and energy to the song, while the lyrics create an atmosphere of pop sensibility around the track.
Tender and spirited, the drop further develops the vibrant tone of the song. Buzzing basslines and a smooth guitar melody, towards the end of the drop, make for an exciting addition to the already emphatic elements present in the song.
Stream the track below: