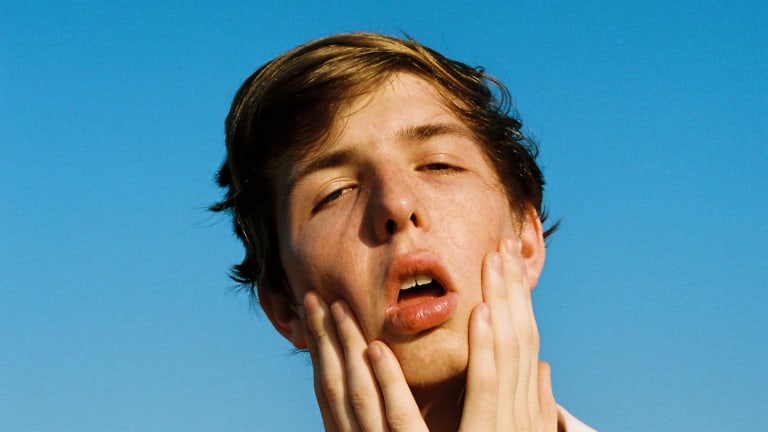 Prodigious Producer Whethan Set to Release Life Of A Wallflower Vol. 1 EP [Review]
Featuring collaborations with Bipolar Sunshine, Oh Wonder and more.
At only 19 years of age, Whethan has definitely made a name for himself by way of his funky beats and unmistakable signature sound. The prodigious DJ/producer is all set to release his Life Of A Wallflower Vol. 1 EP on November 9th via Big Beat Records.
After collaborations with some of the most high-profile names in the industry already under his belt, this new EP sees Whethan (a.k.a. Ethan Snoreck) add to the list. He teamed up with HONNE on "Radar," which was the most recent song shared leading up to the album. The EP also sees the Chicago-born, Los Angeles-based DJ work with unlikely collaborators such as London based alt-pop duo Oh Wonder and award-winning sibling duo BROODS.
After collaborating with and producing for names like Tom Morello, Portugal. The Man and Dua Lipa, it is safe to say Snoreck's work is ahead of the curve. His eight-track EP is chock-full of surprising but delightful collaborations. The Life Of A Wallflower Vol. 1 as a whole is a testament to the young artist's ever-evolving sound and unparalleled production. While most tracks are complemented by outstanding vocal lines, songs like the title track, "Wallflower," remind us of that funky but simplistic beat for which we all love Whethan. Tracks such as "Top Shelf" featuring Bipolar Sunshine and "Superlove" featuring Oh Wonder bring a pop touch to the EP, but are a fine blend of groovy dance music. 
You can buy/stream the Life Of A Wallflower Vol. 1 EP here. 
Snoreck started off his career as a SoundCloud producer. Today he continues feeding the community that built him with bootlegs of artists like Clairo and Brockhampton while paving the way for HypeMachine #1s. Gaining early attention from the likes of Skrillex and Flux Pavilion, Snoreck continued to rise through the ranks. In the process, he's built a loyal fan base that's led him on the meteoric rise he's on today. 
In an ode to his growing popularity, Snoreck was recently ranked on Billboard's esteemed 21 under 21 list at the #15 spot. 
Whethan - Life Of A Wallflower Vol. 1 Tracklist:
1. Wallflower
2. Radar (feat. HONNE)
3. Top Shelf (feat. Bipolar Sunshine)
4. Good Nights (feat. Mascolo)
5. Together
6. Superlove (feat. Oh Wonder)
7. Be Like You (feat. Broods)
8. I Miss You
Follow Whethan -
Facebook - https://www.facebook.com/whethanmusic
Instagram - https://www.instagram.com/whethan/
Twitter - https://twitter.com/whethanmusic
SoundCloud - https://soundcloud.com/whethan
Follow Big Beat Records - 
Facebook - https://www.facebook.com/wearebigbeat/
Instagram - https://www.instagram.com/wearebigbeat/
Twitter - https://twitter.com/wearebigbeat
SoundCloud - https://soundcloud.com/wearebigbeat