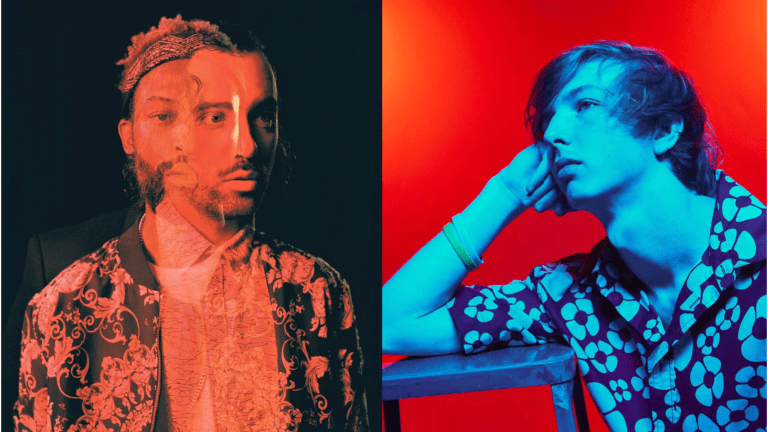 Whethan and The Knocks Share The Effortlessly Cool "Summer Luv" ft. Crystal Fighters
Vibe out to the breezy new single, out now via Atlantic Records and Big Beat Records.
Visionary DJ/Producer Whethan and electronic duo The Knocks have joined forces with the help of alternative-electronic band Crystal Fighters to bring the cool "Summer Luv." Reminiscent of '80s pop hits, this fresh single highlights the duo's groovy production abilities and is carried by anthemic, impassioned vocals from the the band, making for a vibey summer hit. "Summer Luv" is available on all major platforms today via Atlantic Records and Big Beat Records.
"Summer Luv" pushes Whethan's and The Knocks' collaborative vision to another level. At just 20 years-old, Whethan has worked alongside first-class names in the industry, such as Oh Wonder, Oliver Tree and Jeremih. The Knocks are also known for creating smash hits that include guest vocalists, their most popular collaboration featuring Foster The People spending over 22 weeks on Billboard's Dance Chart.
"We've always been fans of Whethan and respected his ear for not only tasteful electronic music but also good indie pop," The Knocks said in a joint statement. "When we wrote this song with Crystal Fighters, we knew he'd be able to take it to another level with him, so we went out to L.A. and worked on it together at his studio for a couple of days - and boom!"
"Summer has never been just a season to me, but more of a feeling or mindset," said Whethan on his inspiration behind the track. "That feeling is what I want people to experience when they listen to 'Summer Luv.'" He continued, "Plus it's the last song before my album, so that's exciting."
On top of his forthcoming album release, Whethan will headline a North American Club Tour. The Chigaco-born producer told Twitter he would be using these sets to test out new songs. In addition to his 14-stop club tour, he will be playing support to a sold-out Red Rocks Amphitheatre in Morrison, Colorado alongside Big Wild. For all ticketing and tour information, visit here. 
The Knocks are also on tour, with a few remaining North American tour dates. The duo have set appearances in Mexico throughout October and will conclude their live tour at Wonderfront Festival in San Diego on November 24th. For ticketing and tour information, visit here. 
Stream or download "Summer Luv," out now on Atlantic Records and Big Beat Records.
FOLLOW WHETHAN:
Facebook: facebook.com/whethanmusic
Instagram: nstagram.com/whethan/
Twitter: twitter.com/whethanmusic
SoundCloud: soundcloud.com/whethan
FOLLOW THE KNOCKS:
Facebook: facebook.com/theknocksnyc
Instagram: instagram.com/the_knocks
Twitter: twitter.com/theknocks
SoundCloud: soundcloud.com/theknocks
FOLLOW CRYSTAL FIGHTERS:
Facebook: facebook.com/crystalfighters
Instagram: instagram.com/crystalfighters
Twitter: twitter.com/crystalfighters
SoundCloud: soundcloud.com/crystalfighters