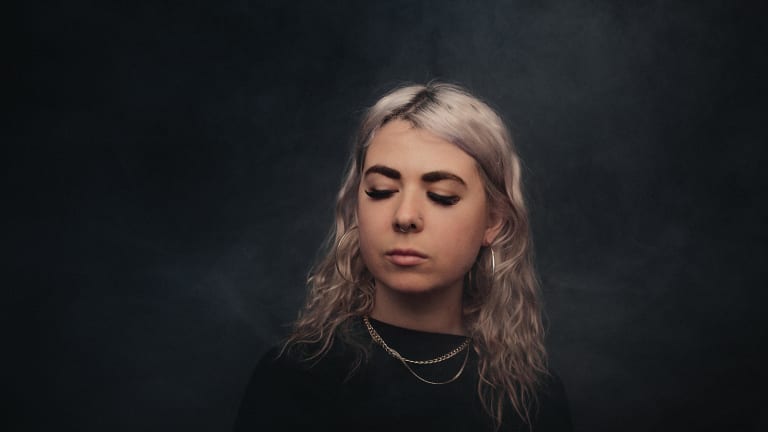 Whipped Cream Enlists DeathbyRomy for "Time"
Whipped Cream is dominating.
Whipped Cream (real name Caroline Cecil) has teamed up with DeathbyRomy for her new single, "Time," out via Diplo's Mad Decent imprint.
Cecil is once again flexing her producing chops, as "Time" perfectly fits into her discography. The haunting vocal provided by DeathbyRomy is complimented by the ominous, heavy hitting bass that her fans crave. This massive soundscape is as refreshing as it is unique; listeners will certainly be asking for more. 
On working with DeathbyRomy, Cecil has said:
"'Time' was a record that was created to make you feel something. When I sent Romy the record I told her to write something as if you were trying to change the world. She came back with these lyrics that sent chills all over my body. We hopped in the studio a short time after and she absolutely bodied the song. Such a joy to work with a vocalist who can complete your vision."
Undoubtedly, Cecil has had nothing less than meteoric success. Refusing to conform to genres, her outside-the-box sound has skyrocketed her into the spotlight over the past two years. Since releasing her first EP, Persistence, on Nest in 2017, she's consistently impressed some of the biggest names in the game with stellar tracks like "Blood" and "You Wanted It." Cecil will certainly continue to create her own path as her success continues.
Follow Whipped Cream:
Facebook: facebook.com/whippedcreammusic
Instagram: twitter.com/WHIPPEDCREAM
Twitter: instagram.com/WHIPPEDCREAM
Soundcloud: soundcloud.com/whippedcream