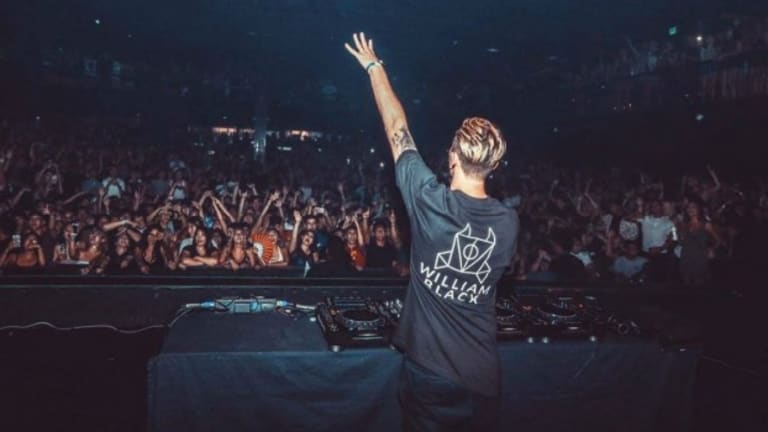 Future Bass Artist William Black's New Single is "Here At Last" [LISTEN]
If you like the sounds of Illenium, Sound Remedy, and Said the Sky, you'll love this!
William Black is a DJ and producer from Orange County, California who discovered his passion for music at a young age. He fell in love with the EDM world and the idea of producing when he attended his first rave at age 16, and soon after attended Icon Collective in Los Angeles. Since his first remix of Adventure Club's "Thunderclap" about two years ago, William has earned support from artists including Adventure Club, Gareth Emery, NGHTMRE, Slander, Illenium, and more.
Just this year alone, William has released various singles including "Letting Go" featuring Park Avenue and "I Wish" featuring SKYLR. As far as remixes go, his take on "Senses" by Prismo along with BLU J's "Safe" featuring Matthew Chaim have gained widespread attention. He has also performed a handful of shows around the United States with Illenium and Said the Sky, as well as a few solo shows including his performance at Das Energi 2017.
All of this hard work and emotion over the last few years has transformed into his most recent single, "Here At Last". For this track, William worked with electronic due Rico & Miella to produce a beautiful, exciting new melody that has received over 13,000 Soundcloud streams in only one day.
This feel-good song begins by fading in to the soft harmonies of the duo. Percussion is gradually added in as the track picks up pace, and the vocals crescendo into a delightful chorus full of synths and vocal chops. The rhythm slows back down momentarily until brought right back up into another enchanting chorus. William does an amazing job of combining his unique production skills with the vocals of Rico & Miella to create a simply stunning, multi-dimensional track that listeners of various genres will love.
We rise so high, above the rest. So close your eyes and lose your breath.Our hearts collide, beat through our chest. We're so alive, we're here at last.
To keep up with William Black, follow him on his socials linked below!
Website. Facebook. Instagram. Twitter. Soundcloud (head here for free downloads!). Spotify.