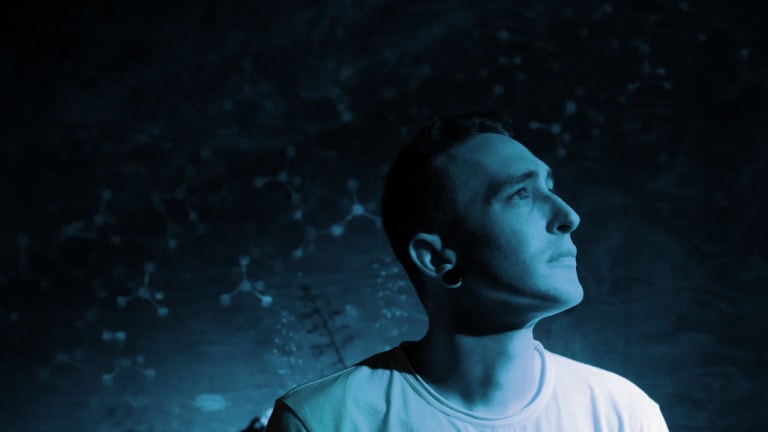 William Black and Micah Martin Get Emotional on Future Bass Record "Ruins" via Lowly.
William Black and Micah Martin collaborated on a soaring and highly emotive new future bass single "Ruins" for release on Trap Nation's Lowly. imprint.
Since EDM.com's launch at the end of 2013, we've seen class after class of Icon Music School graduates dominating the burgeoning EDM scene. From dubstep and trap to future bass and chill house, Icon has been a singularly excellent source for the discovery and empowerment of a long and exciting list of top-tier talent. Artists such as Protohype, Jauz, NGHTMRE, Slander, Sullivan King, Kayzo, MAKJ, SNBRN and William Black are just a few of our favorite Icon Alumni, of which there are far too many to count.
Our most recent Icon favorite is the aforementioned California-native William Black, a talented DJ and Producer who came onto our radar in 2016 with his remix of Prismo's hit single "Senses" and his original collaboration "Letting Go" featuring Park Avenue, both of which were released on our very own Pantheon Select imprint. With a combined three million streams on Spotify alone, Black's Pantheon releases catapulted him into the dance music spotlight, quickly leading to an official remix of Illenium on MrSuicideSheep's Seeking Blue, a release with YouTube titan Proximity, as well as a series of original singles on Trap Nation's Lowly. imprint.
His most recent release, "Ruins," is a collaborative indie-pop/future bass single on Lowly. featuring Micah Martin (of The Zealots). Plaintive and emotional, "Ruins" shows Black and Martin combining compelling songwriting and melancholic vocals with soaring future bass synths to create a heartfelt electronic ballad that will resonate with even the most stoic of listeners.

Relatable, authentic and brutally honest, William Back relays his personal inspiration for writing "Ruins," saying:
"'Ruins' is about my ongoing struggle with depression. Sometimes it still feels like the whole world is crumbling around me and I have no way of getting out even when everything might seem alright." 
Stream or Download "Ruins" today.
FOLLOW WILLIAM BLACK:
Facebook: facebook.com/itswilliamblack
Twitter: twitter.com/itswilliamblack
Instagram: instagram.com/williamblack
SoundCloud: soundcloud.com/williamblack
FOLLOW MICAH MARTIN:
Facebook: facebook.com/MicahMartinMusic
SoundCloud: soundcloud.com/micahmartin
FOLLOW LOWLY:
Facebook: facebook.com/LowlyPalace
Twitter: twitter.com/lowlypalace
Instagram: instagram.com/lowly
SoundCloud: soundcloud.com/lowlypalace