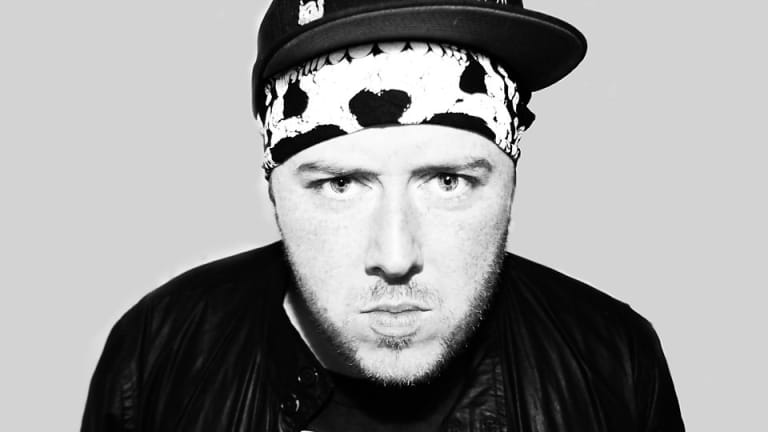 Word of Mouth: Kill The Noise and Illenium Debut Monster Collab, Riot Ten Unleashes New EP, and More!
Your weekly dose of the hottest dance music releases.
Welcome back to Word of Mouth, where we bring you the latest releases from your favorite dance music artists. While the bangers never stop coming in this industry, this week you'll truly have to brace yourselves. Good tunes are ahead.
Don't Give Up On Me feat. Mako - Kill The Noise & Illenium
The wait is finally over. Kill The Noise and Illenium have been giving us snippets of their collaboration featuring Mako for months on end, and this week they blessed us with their finished product. From start to finish, "Don't Give Up On Me" is guided by Mako's enticing vocals. The dark, powerful tune encompasses both Kill The Noise's and Illenium's fortes, taking you on a winding, emotional roller coaster that eventually blows to bits by bass.
Madness - Black Tiger Sex Machine & Sullivan King
Ready to get back to church? Black Tiger Sex Machine is preparing to drop a new album, but before they unleash bass upon us they've decided to give us a small teaser with Sullivan King. This track's title truly does it justice. "Madness" is just what you'd expect from these bass music goliaths, incorporating Sullivan King's signature guitar riffs and vocals into quite the epic tune. 
Dangerous Vibes feat Mc Flipside - Stadiumx & Going Deeper
Stadiumx has teamed up with the Russian duo Going Deeper for a brand new heater! Known for their 2014 platinum hit, "Howl At The Moon", the Hungarian duo has returned from the long hibernation with "Dangerous Vibes". Mc Flipside also brings his hypnotic vocal feature, adding even more flavor to this club banger. This isn't a comeback for Stadiumx, it's only the beginning.
She Knows feat. Just Chase - Grandtheft
After almost vanishing in 2017, Grandtheft has returned to the scene with a hot new single featuring Just Chase. Prior to his tune "Square One" that dropped in December, Grandtheft hadn't released a new tune since "Easy Go" featuring Delaney Jane back in 2016. "She Knows" is an addictive, mid-tempo number that'll certainly keep fans moving on the dance floor. 
Deep Breaths feat. Cal - Lookas
Lookas is about to have another career year in 2018. Since the beginning of his career, he's drawn attention to himself with fire tracks like "Can't Get Enough" and "Game Over" with Crankdat. Now, hot off the heels of his highly anticipated Lucid EP, he's has dropped another slap we'll be bumping into the summer. "Deep Breaths" features sultry vocals from Cal and a funky beat that we can't get enough of.
Interstellar feat. Sara Skinner - ATLiens
The mysterious duo ATLiens is back with another crazy release! They had quite the prolific 2017, collaborating with massive names like Bassnectar on their tune "Interlock" and embarking on tours in both Australia and the United States. They even kicked off 2018 on a strong note, collaborating with Tynan on their tune "Malfunction". Their latest tune, "Interstellar", isn't as heavy as other releases but retains their bass-heavy experimental sound while incorporating Sara Skinner's beautiful vocals.
Let It Go feat. Mermaids Exist - Joe Ghost
Striving to stay with the trends in dance music, Joe Ghost has taken his versatile production ability to the next level with his latest tune, "Let It Go". Past works such as "On The Floor Like" with Bassjackers and "Guardian Angel" have given him quite the name. In this track, he's enlisted the help of Mermaids Exist to catch us right in our feels. With an album in the works, we can't wait to see what else Joe Ghost has in store for us.
Hype Or Die: The Dead EP - Riot Ten
Riot Ten's train of success has no end! The talented DJ/producer found his way into every bass artists music library with his tune "Rail Breaker" in 2017. He's even found himself on Datsik's Ninja Nation Tour that's currently taking place. In the midst of a heavy touring schedule, however, he's dropped his long-awaited Hype Or Die: The Dead EP. With huge collaborations with Arius, Sullivan King, and more, Riot Ten will undoubtedly be sitting pretty at the top in 2018.