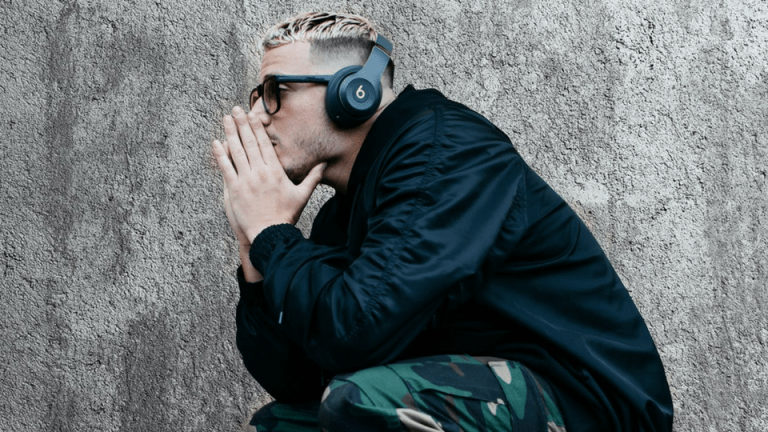 Word of Mouth: DJ Snake Brings More Fire, Dillon Francis Drops Another Bangin' Single, and Other Releases This Week
More hot tunes from your favorite dance music artists.
Welcome back to Word of Mouth, where we bring you the latest in dance music. This week has major releases from some of the biggest artists in the game, so let's dig right in and see what's new this week!
DJ Snake - Magenta Riddim 
With the current trends in dance music and as well as the title, one would assume DJ Snake's latest track would be a bit harder than the rest of his discography. However, you'd be sadly mistaken. The Parisian DJ/producer is back at it with another mid-tempo hit entitled "Magenta Riddim". Enthralling the listener from the get-go with a catchy vocal, crowds will surely be grooving to this track all night long.
Dillon Francis - We The Funk
Every day we get closer and closer to the release of Dillon Francis' Spanish-language album, and everyday the hype around it gets so much bigger. With last months single, "Ven", Dillon set the bar high for his coming works. Without a doubt, he's continuing to meet his standard with "We The Funk". While having a more relaxed vibe than his recent singles, this one's surely a jam we'll be bumping all summer long.
Modestep & Dion Timmer - Going Nowhere
Modestep and Dion Timmer are both relentless when it comes to their bass-ridden tracks, and their latest collaboration is no exception. Entitled "Going Nowhere", these two have teamed up by combining an inspiring vocal alongside a filthy drop that'll certainly break some necks in the weeks to come. We can only pray that these two have more bangers coming, as this tune doesn't even come close in sating the need for another collaboration between them.
Deorro - Offspring
Who's ready for some new Deorro? The prolific DJ/producer has dropped yet another slap that we're ready to have on repeat! Properly titled "Offspring", his latest single samples his son's voice while retaining his classic Melbourne bounce sound. Catch him on Steve Aoki's Kolony Tour on select dates, as these two are set to bring the house and tear up any venue they visit.
Felix Cartal - Runaway feat. REGN
Felix Cartal and REGN have teamed up for a record that's truly full of angst. "Runaway" is yet another tune that he can add to his collection of hit singles. Featuring REGN's enticing vocals and Felix's addictive beat, these two have created a tune that'll have crowds dancing and vibing simultaneously. With a powerful vision and creative approach to his works, Felix Cartal is set for a massive 2018. Keep your eyes peeled for this talented producer.
Moska - This Is House
Since his first collaboration with Major Lazer, Moska has been turning heads and making a name for himself in the dance music scene. His latest tune is a house number that we won't soon forget. "This Is House" captures the listener with an entrancing vocal and an absolutely intoxicating beat that'll have clubs bouncing until the early morning.
Ben Phipps - Don't Stop Now
Ben Phipps is one of the hottest rising stars right now, and everyone should be keeping an eye on him. In 2016, he found himself in the spotlight with his single "I Don't Think So", which recently hit 20 million plays on Spotify alone. He's returned with a tune reminiscent of his previous hits, entitled "Don't Stop Now". Keeping up with his trend of catchy tunes, "Don't Stop Now" features Sam DeRosa's sultry vocals that truly give the song life.
Apashe - Requiem EP
When Apashe came and blew us away in 2016 with his album Copter Boy, we knew this wouldn't be the last we'd hear from the multifaceted producer. Now, he's dropped one bombshell of an EP. Fusing orchestral elements with his heavy-hitting trap production, Apashe has created a piece of art that'll have listeners begging for more by the time they reach the end. 
option4 - Lifeline
On "Lifeline," option4 delivers a track that we're definitely going to have stuck on repeat. The resident HotBOi's catchy vocal that highlights music that "saved my life," will have you reciting in unison. "Lifeline" has already gotten heavy support at the Dirtybird East campout last month, so don't be surprised if you start hearing all of your favorite DJs drop this dance floor burner.