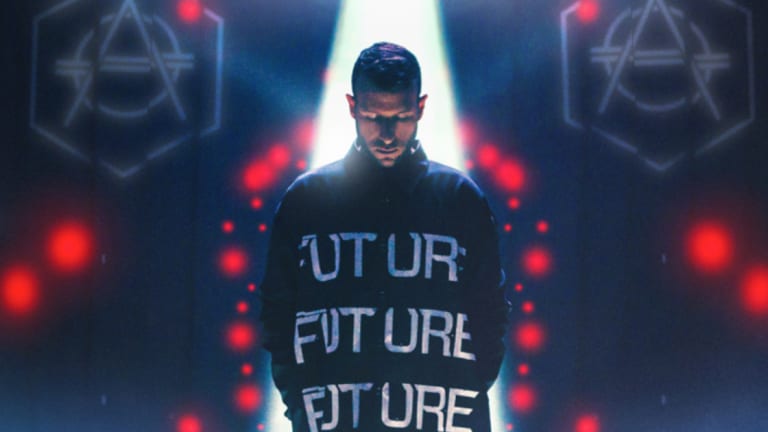 Don Diablo Debuts Sophomore Album, GTA and Mija Drop Stellar EP's, and More Releases This Week!
The latest and greatest from your favorite artists!
Welcome back to Word of Mouth, where we bring you the most notable releases of the week within the dance music world. With all the new EPs and compilations that dropped you'll have plenty of tunes to bump all week long. Let's dig in.
FUTURE - Don Diablo
After months of waiting, the time has finally come. Don Diablo has been preparing us since last summer with singles like "Momentum," "Take Her Place," and "People Say." Truly, there was no better time to drop his sophomore album, FUTURE. Showing off his production versatility with both future house and future bass tunes, Don Diablo has outdone himself once again.
Death To Genres (Vol. 3) - GTA
GTA has added yet another installment in their Death To Genres EP series. Without a doubt, good times are ahead anytime these guys have new tunes. Their 2016 album, Good Times Ahead, is something that's extremely difficult to top. However, GTA has pulled it off with a handful of impressive collaborations including Dillon Francis, Anna Lunoe, Wax Motif, Baauer, and more. 
HOW TO MEASURE THE DISTANCE BETWEEN LOVERS - Mija
While Mija was quiet for the majority of 2017, she's returned to leave her mark on dance music. Her debut EP, HOW TO MEASURE THE DISTANCE BETWEEN LOVERS, is heartfelt, genuine, and an all around a fantastic piece of art. It includes her two most recent singles, "Notice Me" and "Bad For U," as well as a few new originals that retain a darker, calmer tone. 
Colorblind - Getter
After releasing bangers like "Inhalant Abuse," "Solo," and "Big Mouth" in 2017, Getter is prepared to rock our world in 2018. However, his first tune of the year is far different than most would expect. Getter has infused all areas of his musical influence into one killer track. Featuring his own vocals, metal breaks, and his unique sound, Getter has given us a memorable ride with "Colorblind." If we keep getting songs like this from Getter, there's no telling where his career is going.
FRIENDS - Marshmello & Anne-Marie
Marshmello's unrelenting stream of singles seems to have no end. In less than two months, the prolific producer has put out three new tunes. The first of which, "Spotlight", featured vocals from Lil Peep, while "There x2" is yet another joyous collaboration with Slushii. With his latest single, "FRIENDS," Marshmello has joined forces with singer-songwriter Anne-Marie. 
2 MUCH (feat. 24hrs) - Flosstradamus
Flosstradamus can't seem to stop dropping heat on us. His collaboration with Mayhem that featured Waka Flocka Flame, "Back Again," blew the roof off of every club soon after its release. His most recent collab, "Tern It Up" with Dillon Francis, is starting to do the same. Before anyone can brace themselves, Flosstradamus is ready to tear it all up again with "2 MUCH" featuring 24hrs. If the addictive hook isn't enough to get you going, just wait for the drop.
Close To Me - Trinix
French duo Trinix is on the come up! In 2017 they released a slew of popular singles, including their top songs "Midnight" and and "Blind Love". They've also seen support from some of the biggest tastemakers out there, including Martin Garrix, Dillon Francis, The Chainsmokers, and Kungs. "Close To Me" brings a chill vibe to the listeners ear, and includes vocals from the talented Rendell Stovall. Watch out for Trinix in 2018.
Bang - Jordan Comolli
To ring in the return of Trap Nation's label, they've dropped another tune by the young talent Jordan Comolli. Drawing inspiration from producers like Krane and Rustie, Jordan Comolli has been incredible since his debut. "Bang" shows just how talented he is, and is an unrelenting trap hit front to back. Studying alongside Hucci and Ozzie in his early days, it's easy to see that the London-born producer has a bright future. Trap Nation and Jordan Comolli are set for a huge 2018.