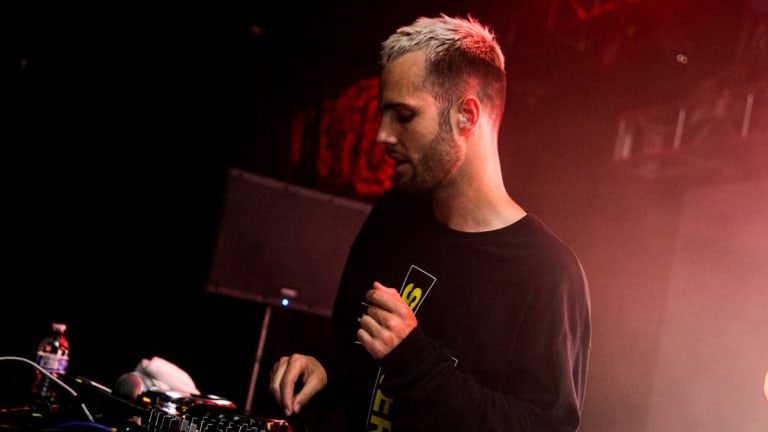 What So Not and tyDi Drop Massive Albums, Dada Life Returns With New Single, and More!
The latest dance music jams curated just for you.
Welcome back to Word of Mouth, where the hottest dance music tunes from this week are gathered just for you. This week is filled with huge albums, monster collaborations, and great music. Let's jump right in!
What So Not - Not All The Beautiful Things
Australian DJ/producer What So Not has finally released his highly anticipated album. Not All The Beautiful Things is a touching follow up to his Divide and Conquer EP that includes collaborations with huge artists such as Skrillex, KLP, SLUMBERJACK, and a multitude of others. Truly, this is exactly what we've been waiting for.
tyDi - COLLIDE
Yet another talented DJ/producer has dropped a stacked album, and we couldn't be more exciting. tyDi's Collide is a beautiful blend of symphonic notes and heavy synths, effortlessly creating unique and beautiful collaborations. Remnicent and as moving as a movie soundtrack, tyDi has yet again shown us why he's seen success since the start of his legendary career.
Jauz & YOOKiE & Josh Pan - Dinner Chat
It's been awhile since we've seen a single as stacked as this one, and it didn't disappoint. Released on Jauz new Bite This imprint, this group of young talent has created a hypnotic and strange tune. Using the title of the song as a vocal sample throughout, we get a taste of each artists signature sound from start to finish the tune.
Dada Life - Higher Than The Sun
While a new single comes as no surprise to most, it's good to see the boys back in action! Just a few months after the announcement of Olle stepping back from touring, they've blessed us with "Higher Than The Sun". Without a doubt, the extra time spent in the studio has paid off. Alongside the new single, Dada Life has also announced a new album. Stay hyped.
Rusko - Hot
Rusko broke the hearts of fans when he announced he'd been battling cancer. Now, cancer-free, he's returned to the game with his second single this year. "Hot" is similar to his anthem "Woo Boost",  as it treks through at a slow pace with Rusko's signature wobbles leading the charge. 
graves & Duskus - Easy feat. joni payne
Traplord graves is back in action after embarking on RL Grime's Nova Tour last fall. Since his Hilo EP, the expectations for his new music has been high. However, he's hit the bar. Moving away from his harder sound for this one, graves and Duskus' moving tune "Easy" truly evokes emotion with joni payne's vocals only making the track more impressive.
Dirty Audio - Racks
Dirty Audio has unleashed yet another trap banger for our listening pleasure. Last we heard from him, he'd just dropped an amazing remix of "A Different Way" by DJ Snake, taking us on a much softer journey. With his new single out via Monstercat, "Racks" is a hard-hitting joyride that's set to blow up stages all over the world.