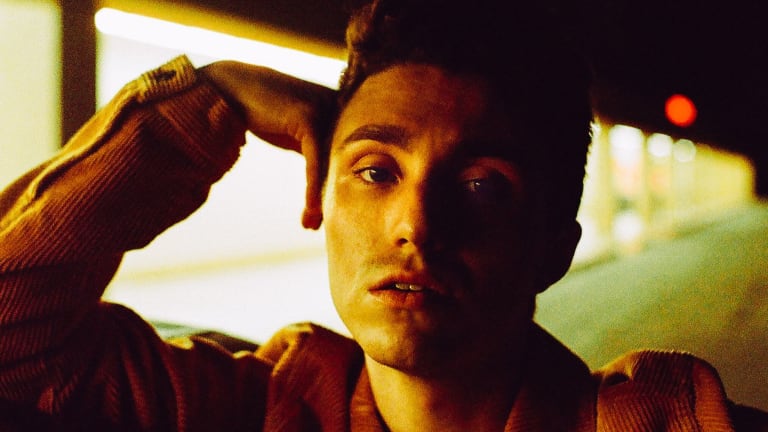 WYATT Makes Stunning Debut on CloudKid with Intimate Single, "Nightstand"
With a mission of "creating music that intertwines with the special moments in listeners' lives," WYATT captures hearts with his relatable single, "Nightstand."
The freshest talent to come onto the scene makes his way via CloudKid with his ear-catching, R&B-woven debut single, "Nightstand." WYATT (real name Wyatt Sanders) is an all-encompassing virtuoso. A singer, songwriter, producer, and multi-instrumentalist, there isn't much this talented creative can't do. Now an Artist Publishing Group (APG) signee, the Tulsa-born producer makes his debut onto the scene with the passionate, almost sultry soundscape.
"'Nightstand' is about that feeling of longing," he explained. "That time-disappearing, priorities-shifting, everything-changing-in-a-night infatuation you feel when you spend that first evening with a person you're just getting to know but you feel truly connected to."
Just shy of three minutes, the attention-grabbing single is loaded with rich and relatable lyrics on par with the top songs on pop and R&B charts. "Sorry, I'm not sorry, I'm falling for you" rings out with an infectious melody, and the lavish songwriting abilities from the Berklee College of Music alumni shine throughout the entirety of the track. 
"I wanted to capture the vulnerability and euphoria of that feeling in this song, because I think it's something we all experience profoundly but don't often get a chance to express," he said.
Although "Nightstand" is Sanders' first single, he is no stranger to having his sound heard by the masses. The Tulsa-born producer has worked behind the scenes for artists like Diplo and Trippie Redd on their single, "Wish," as well as Vice and Kap G's "Piñata." His impressive work on high-profile collaborations includes a widespread list of creatives including Austin Mahone, Travis Mills, Bipolar Sunshine, and more.
"You can't be an artist by accident. I've been working relentlessly to create music that conveys purpose, emotion, and connection," he wrote to his Facebook page. "'Nightstand' is the first glimpse into this new chapter, and I can't wait to share it with you."
Stream or download WYATT's "Nightstand," out now via CloudKid. 
FOLLOW WYATT:
Facebook: facebook.com/WyattMusicOfficial
Twitter: twitter.com/wyattsanders
Instagram: instagram.com/itswyatt
SoundCloud: soundcloud.com/iamwyatt
FOLLOW CLOUDKID:
Facebook: facebook.com/cldkid
Twitter: twitter.com/cloudkidmusic
Instagram: instagram.com/cloudkid
SoundCloud: soundcloud.com/cloudkid