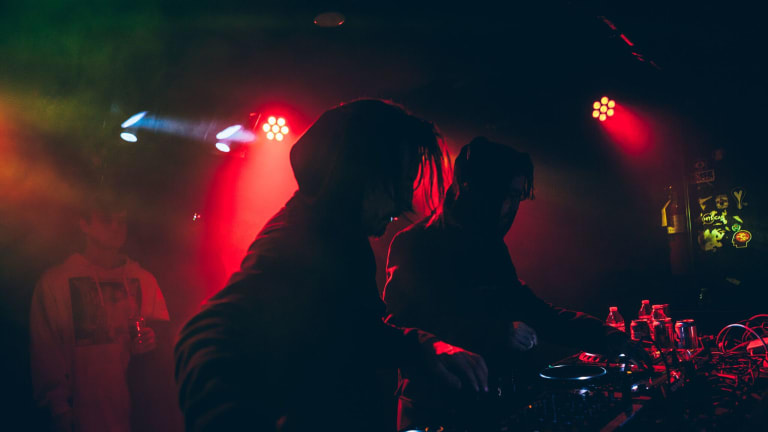 X&G Serves Jungle and House Vibes in Latest Single "Meta (Part 1)"
Following up their most recent collaboration with Dog Blood, the duo brings "warehouse-rave" energy in their groovy new track.
X&G is the latest act to hit the "must-listen" radar in the electronic scene. Following their recent collaboration with Skrillex and Boys Noize (also known as Dog Blood), as well as josh pan on "4 MIND," the Salt Lake City-based duo has released their new amped-up single, "META (Part 1)."
Comprised of Christian Williams and Aaron Spasiano, X&G has been garnering the attention of the masses with their unique drums and melodies. Blending together aspects of Jungle and House music, the distinct and eccentric combination has become the signature sound of this duo. With an unforgettable rhythm and moving vocal chops, "META" shows off their eclectic energy, packing major warehouse and festival vibes. 
The two have been incorporating this style into their work since 2016 with their breakout album, Anomalies. They first garnered widespread attention with the release of their hit collaboration "The Zoo," alongside Medasin and josh pan. The track found its way to mainstages across the globe, and since then, the duo has built a discography that never fails to impress. Their latest bodies of work on OWSLA include collaborative tracks "Platinum" and "Nowhere" with josh pan. 
"This means a lot to us," they wrote to a fan on Twitter. "When we formed X&G, we used it as a vehicle for releasing frustration [and] anger. Translating those feelings into music is what lead to the birth of our first album 'Anomalies.'"
The duo is set to make appearances at HARD Day of The Dead in a b2b with josh pan, as well as performing at EDC Orlando. For ticketing and tour information, visit here. 
Stream or download X&G's new single "Meta" today. 
FOLLOW X&G:
Facebook: facebook.com/XANDG
Twitter: twitter.com/xandgmusic
Instagram: instagram.com/xandgmusic
SoundCloud: soundcloud.com/xandg
FOLLOW GT PROJECTS:
Facebook: facebook.com/gtprojectsofficial
Twitter: twitter.com/gtprojects
Instagram: instagram.com/gtprojects
SoundCloud: soundcloud.com/gtprojects