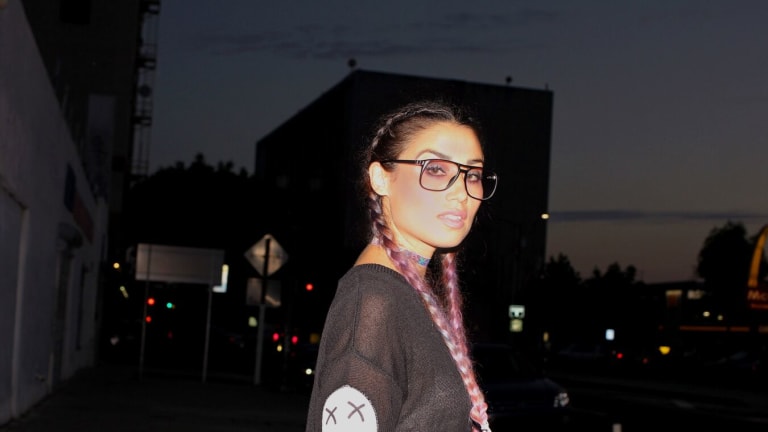 Xie Drops "Jungle Juice" Ahead of Forthcoming EP, Art & Money
Her debut EP, Art & Money, is set to come out in the spring of 2020 on Create Music Group.
Multifaceted artist Xie has released "Jungle Juice," her first single to come off her forthcoming debut EP, Art & Money.
Being a multimedia artist, Xie has a lot to offer to the music scene. Along with being a DJ and producer, she is also a singer, designer and painter. Aside from her musical influences like pop culture icons Gwen Stefani and Kanye West, she also draws inspiration from legendary artists Andy Warhol and Jean-Michel Basquiat. Her artistry in things other than music has given her style a unique flair; she often uses everyday mundane things as her muse. One of her tracks, "Super 8" is inspired by lodging at a budget motel.
"Jungle Juice" is a celebration of the crazy rollercoaster that is life, and learning to embrace it. "I started Jungle Juice with the first four chords, it felt part emo but also uplifting," said Xie. "I thought about embracing the wild side, and how 'crazy' spontaneous decisions in life can be good and healthy. The way you feel a few drinks in on that cocktail at the house party - when all the shit you put on yourself and things that tear you down don't matter."
The feelgood, high-energy track is a breath of fresh air in the dance music scene. It features pulsating low ends and an infectious, tribal drop. Already having played A-list festivals like Coachella Valley Music and Arts Festival and EDC Las Vegas early in her touring career, Xie's distinctive style will only continue to rise her to the top of the scene. 
Art & Money is set to come out in the spring of 2020. Fans can expect custom-designed merch and visuals to accompany the release. 
Stream or download Xie's "Jungle Juice," out now on Create Music Group. 
FOLLOW XIE:
Facebook: facebook.com/xiemusic
Instagram: instagram.com/xiemusic
SoundCloud: soundcloud.com/xiemusic
Twitter: twitter.com/xiemusic