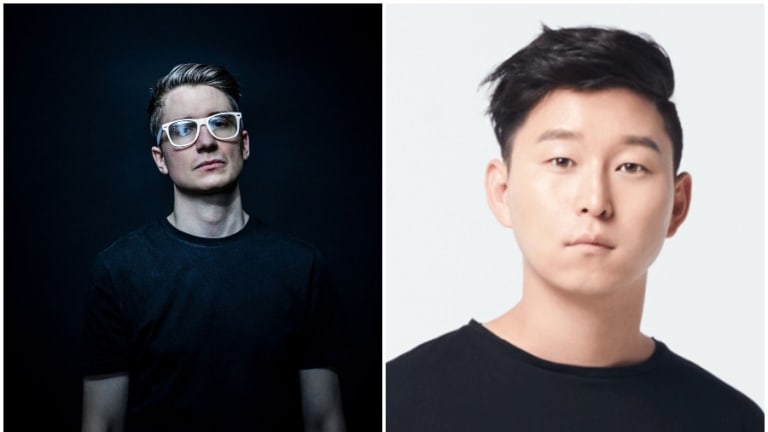 Xilent and Justin OH Team Up on New Single, "Assemble"
Assemble your crew for a massive, new Monstercat banger.
Technical master Xilent has seen a big year. Hot on the heels of his We Are Dust album release back in May, he's gearing up for performance dates in Hollywood and Denver. Ahead of that tour, Xilent has teamed up with South Korea-based wunderkind Justin OH for a massive Monstercat collaboration called "Assemble."
This massive new offering from Xilent and Justin OH brings all of the futuristic and intricate sound design listeners have come to expect from the former artist, with intense melodic elements and powerful robotic voice-laden breakdowns. "Assemble" packs raw energy from start to finish, merging the worlds of melodic dubstep with hard-hitting, relentless bass lines that would fit perfectly in the heaviest of DJ sets. 
The collaboration is the perfect addition to the Monstercat catalogue, and to the libraries of fans of both Xilent and Justin OH. Elements of each producer's sound design are brilliantly showcased throughout the track, bringing about a match made in sound design heaven. Fans of technical detail and beautiful melody alike will certainly be playing "Assemble" on repeat. 
Xilent and Justin OH's massive collaboration "Assemble" is available now via Monstercat, and can be found here. 
FOLLOW XILENT:
Facebook: facebook.com/Xilent
Twitter: twitter.com/Xilent
Instagram: instagram.com/xilentofficial
SoundCloud: soundcloud.com/xilent
FOLLOW JUSTIN OH:
Facebook: facebook.com/justinohmusic
Twitter: twitter.com/justinohmusic
Instagram: instagram.com/justinohmusic
SoundCloud: soundcloud.com/justinohmusic
FOLLOW MONSTERCAT:
Facebook: facebook.com/monstercat
Twitter: twitter.com/Monstercat
Instagram: instagram.com/monstercat
SoundCloud: soundcloud.com/monstercat