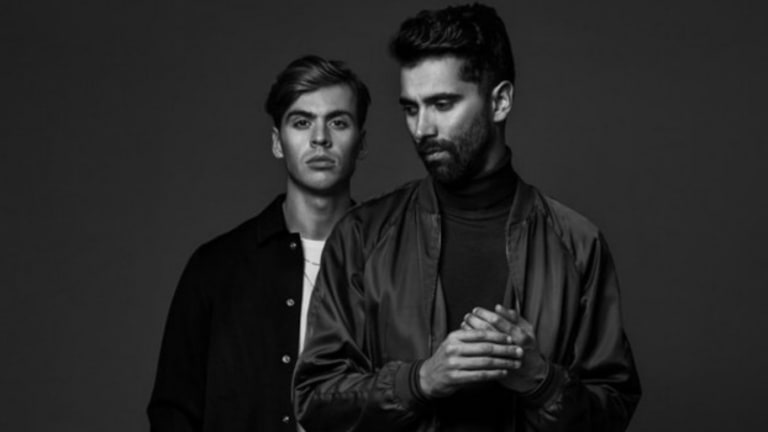 YELLOW CLAW TEAM UP WITH UK SUPERSTAR TINIE TEMPAH FOR MASSIVE TRAP ANTHEM
Yellow Claw album incoming.
Put those trap arms up and mark your calendars!
Trap duo Yellow Claw, known for hits like "Catch Me" and "Ocho Cinco ft. DJ Snake," recently announced their sophomore album Los Amsterdam will be out April 7th. They've been teasing fans by dropping tracks from the upcoming album, starting with the energetic anthem "Good Day ft. DJ Snake & Elliphant," released just 3 days ago.
They aren't looking to slow down either. 
They just released another massive collaboration with UK rapper Tinie Tempah, Barong Family artist Cesqeaux, and Quavo, titled "Stacks." The song is signature Yellow Claw, with roaring basslines and an energetic drop while Tinie Tempah's smooth vocals add a wild style to the song. We're excited to see what the rest of the album shapes up to look like. If the first two tracks are any indicator, fans will be pleased with the work Yellow Claw have put into this album.

Take a listen below, and be sure you make it to the last drop, it's wild.
Since the departure of MC Bizzey from the group, Yellow Claw have been lying relatively low. While they have continued to tour and perform, they have been slow to release new music, but are now gearing up for the April 7th release.

Bizzey left last June after a final performance as a trio at EDC Las Vegas. Although he left the group mutually peaceful terms to devote more time to his family, fans have been divided about the move. Some were devastated as he was a core part of the group, and the voice of their sets. Others, however, are somewhat glad since they prefer the "let the music speak for itself" approach. All in all, its great to see Yellow Claw doing well as a duo, after years of being established as a trio.