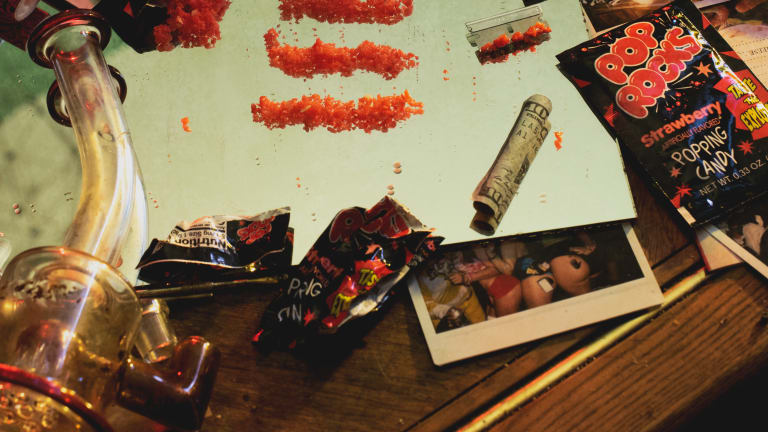 YOOKIE & Jameston Thieves Throw Down 'Pop Rocks' Out Now [Listen]
Got a mouth full of 'pop rocks'
YOOKIE and Jameston Thieves teamed up for an explosive, genre-defying collaboration on new track 'Pop Rocks'. Having previously collaborated on Bonkerz, Freshkimo and OMG, these guys know how to create insane bass/trap mastery.
"Someone told us a while ago that they missed our "alien sounds" so we got together with the most extra-terrestrial creature we know and made Pop Rocks." - YOOKiE
No doubt is this song other worldly. The number of different sounds heard through your headphones will have you flabbergasted. Never ones to follow the crowd, YOOKiE, and Jameston Thieves have defied categorization with a track that's sole aim is to blow minds. Combining their love for the weird, the wonderful and the undefinable, delivering a ground-breaking collaboration laced with powerful bass hits, twanging riffs and a plethora of samples that'll catch you off-guard.
"Pop rocks was a super fun song to meld minds with YOOKiE on. It's sort of a paradox of vibes, where the song is rather dark feeling, but the lyrics are more or less a bit whimsical. With the drop sounds, we both tried to make noises that more or less sounded like pop rocks!" – JAMESTON THIEVES
FOLLOW YOOKiE:
@YOOKiE:
Spotify: open.spotify.com/artist/26RHyTSsP5JoS4udf8txU5
Instagram: www.instagram.com/YOOKiEmusic/
Facebook: www.facebook.com/YOOKiEmusic
Twitter: twitter.com/YOOKiEmusic
Soundcloud: @YOOKiEmusic
www.YOOKiEmusic.com
FOLLOW JAMESTON THIEVES:
@jamestonthieves
Spotify: open.spotify.com/artist/6PX9H0VMD5HjAL03EIlr3V
www.facebook.com/jamestonthieves
www.instagram.com/jamestonthieves
www.twitter.com/jamestonthieves