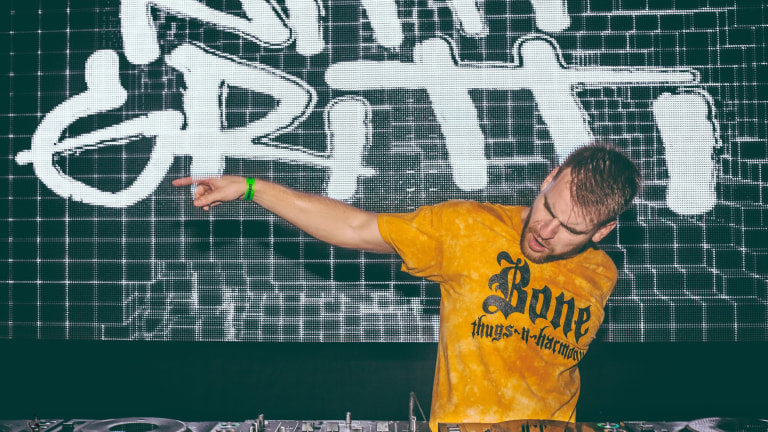 YOOKiE Teams Up With Nitti Gritti on "Apocalypse"
YOOKiE are returning to Kannibalen Records with Nitti Gritti in tow to release a heavy single titled "Apocalypse."
The bad brothers of bass music, YOOKiE, teamed up with Miami's eclectic talent Nitti Gritti on "Apocalypse" and made their return to Kannibalen Records. 
With this dark and bass heavy number, they're ushering listeners towards the apparent end of the world with an earth-shattering cataclysm. While YOOKiE's (real names Anthony and Christopher Alfaro) dark and heavy sensibilities shine through on the track, Nitti Gritti (A.K.A. Ricky Mears) hit making capabilities come through. 
"YOOKiE told me about this world-ending bass track because they used one of my 808s in, and then we just decided to finish the track together," Mears said of "Apocalypse." "I'm stoked to release this monster!" 
With its unrelenting and full-fledged, bone-crunching bass lines, the minimalist composition ushers us forward in the intro before dark, divine drums rumble ominously. And before we know it the bass kicks in making it the mind-melting anthem it was intended to be.
The brothers from YOOKiE simply explain, "This is the soundtrack for when the world ends." Hence the apt title.  
Nitti Gritti has continued to push the boundaries of electronic music over time. With an ever-expanding list of A-list supporters including DJ Snake, Diplo, Dillon Francis, Major Lazer, and Tiësto, he has proven himself a heavyweight within the dance music community. Displaying his versatility, he has also co-produced Enrique Iglesias' latest single, "Move To Miami" featuring Pitbull and Bad Bunny's "200 MPH" with Diplo. Known for his contagious energy behind the decks and ingenious productions, Nitti Gritti has garnered a dedicated following of both producers and fans alike.
New York-based brother duo YOOKiE have their power-packed releases across labels like Spinnin' Records, Never Say Die, Firepower Records, and Buygore. Despite their young age, these bass brothers have been top talents in the dance music scene and helped shape the world of trap and dubstep. Pushing a hybrid sound, these two have brought their heavy hits all over North America on their own headlining tours and through such festivals as EDC Las Vegas, Ever After, Goldrush and more. 
Follow Nitti Gritti here:
Facebook: facebook.com/djnittigritti
Instagram: instagram.com/djnittigritti
Twitter: twitter.com/DJNittiGritti
SoundCloud: soundcloud.com/nittigritti
Follow YOOKiE here:
Facebook: facebook.com/yookiemusic
Instagram: instagram.com/yookiemusic
Twitter: twitter.com/yookiemusic
SoundCloud: soundcloud.com/yookiemusic