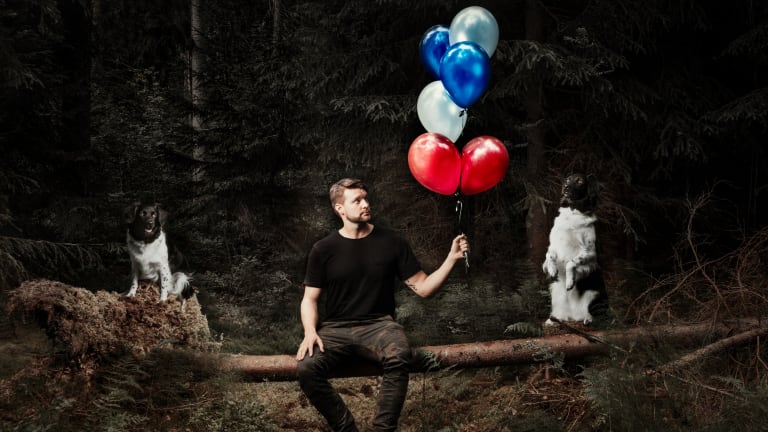 Yotto's Debut Album "Hyperfall" Is Mesmerizing [Listen]
Out Now on Anjunadeep
Finnish DJ and producer Otto Yliperttula, aka Yotto, has released his debut album, Hyperfall. Having debuted on Anjunadeep in early 2015, he quickly caught the ear of BBC Radio 1's Pete Tong and Annie Mac, since then picking up 5 'Essential New Tunes' and 3 'Hottest Records In The World', along with over 40 million streams and DJ support from the likes of Solomun, Jamie Jones, Patrice Baumel, Eric Prydz, Adriatique and Joris Voorn, who signed Yotto to his renowned Green label.
With such a bevy of support, Yotto is primed to join the big leagues with the release of his debut album, Hyperfall, the culmination of three years in ascendance. 
"This record is generally inspired by the feeling of having lost and found your car keys at the same time," described the artist. "There's drama, distress and deep, profound contemplation mirrored with relief and relentless joy."
The album is majestic a.f. Not only is Yotto an amazing producer but he's also a pretty funny guy. 
Speaking on one of the final singles of the album, he had this to say: 
"Walls is a soundtrack to my second favourite hobby, staring at walls. I'm actually very very good at it and I hope it gets accepted to the Olympics soon."
Clearly, this guy is on the path to greatness. We can't wait to see what he has in store for us next.
Catch Yotto on his biggest tour to date starting with shows across Europe and both North and South America. 
T O U R D A T E S
Sep 5 - Armando Records, Bogota, Colombia
Sep 6 - Salon Amador, Medellin, Colombia
Sep 7 - La Fabrica, Cordoba, Argentina
Sep 9 - The Bow, Buenos Aires, Argentina
Sep 15 - Ushuaia, Ibiza, Spain
Sep 28 - REV, Minneapolis, USA
Sep 29 - Gold Rush Festival, Arizona, USA
Sep 30 - CRSSD Festival, San Diego, USA
Oct 5 - Motion, Bristol, UK
Oct 12 - Slakthuset, Stockholm, Sweden
Oct 13 - Tengu, Dublin, Ireland
Oct 18 - Paradiso-Noord, Amsterdam, Netherlands
Oct 19 - Cabaret Voltaire, Edinburgh, UK
Oct 20 - Gorilla, Manchester, UK
Oct 25 - City Hall, Barcelona, Spain
Oct 26 - Watergate, Berlin, Germany
Oct 27 - XOYO, London, UK
Nov 14 - Flash, Washington DC, USA
Nov 16 - Bijou, Boston, USA
Nov 17 - Coda, Toronto, Canada
Nov 21 - Bar Standard, Denver, USA
Nov 22 - Commonwealth, Calgary, Canada
Nov 23 - Foundation, Seattle, USA
Nov 24 - Celebrities, Vancouver, Canada
instagram.com/https://www.instagram.com/yottomusic