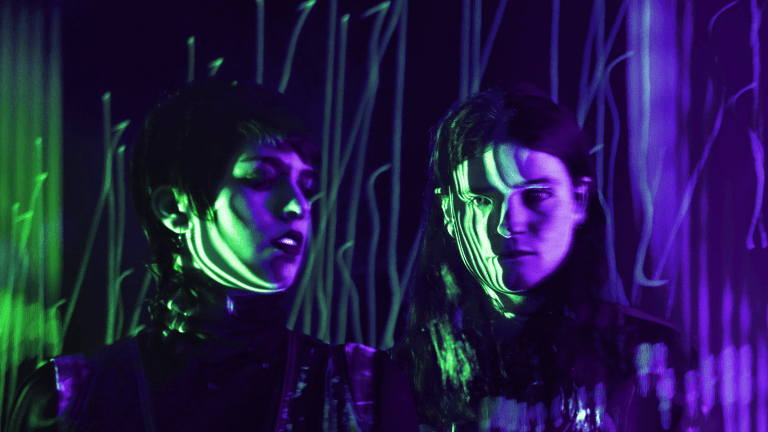 Seattle Darkwave Duo Youryoungbody Release Debut LP, Devotion
Seattle-based darkwave electronic duo Youryoungbody have unleashed their long-awaited, synth-laden Devotion LP
A darkwave electronic duo hailing from Seattle, Washington, Youryoungbody (real names Killian Brom and Duh Cripe) have just embarked on their most profound musical odyssey to date. The romantic yet sorrowful body of work is an LP appropriately named Devotion.
Fusing the energy of '90s dance anthems with the slick, haunting synths and the intricately layered vocals for which Youryoungbody is known, Devotion is a deeply melancholic album that is as sorrowful and bleak as it is utterly captivating.
Based on minor key tonality, impassioned synth hooks, and a range of spectral yet eerily romantic vocals, Devotion offers listeners an ever-changing and richly textured soundscape that calls to mind the atmosphere often portrayed in the gothic horror genre of literature and film.
Speaking on their inspiration and influences, Brom said: 
"I think mainly the fusing of goth and horror culture with music and themes that were popular when I was a kid [inspire me]. I grew up listening to Siouxsie and the Banshees, Bauhaus and Marilyn Manson while at the same time I had an Eiffel 65 tape and a Now That's What I Call Music 5 CD. Witch house will always be a big influence on the atmospheres of the tracks because that's where we started in this project. More recently, I've been digging harsher hardstyle tracks and groups like IC3PEAK."
The lead single from Devotion, "4ever," throbs with Brom's mournful synth leads and Cripe's brooding melancholia, creating a complex and tortured indie-pop aesthetic that lies somewhere between a dirge and a lullaby.  
A significant departure from the "brooding pop majesty" of their first two EPs, Devotion encapsulates the duo's pursuit of the uncanny, otherworldly, and at times nervous energy that epitomizes the contemporary darkwave genre. 
"Devotion is also highly personal for me since I get a chance to confront my abuser through intentions and process the slow death of a relationship," Cripe said. "This album really came together through our devotion and that's probably where the album got its name. We also just liked the way the words sounded."
Stream or Download Youryoungbody's Devotion LP today.
FOLLOW YOURYOUNGBODY:
Website: youryoungbody.com
Facebook: facebook.com/youryoungbody
Instagram: instagram.com/youryoungbody
SoundCloud: soundcloud.com/youryoungbody