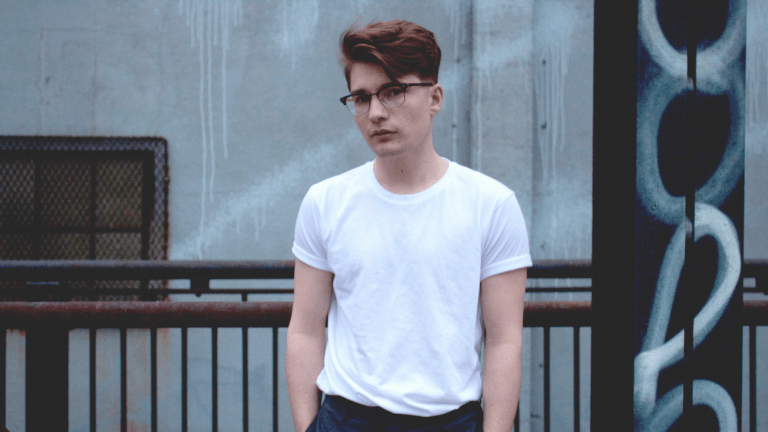 Zanski Delivers Smooth Funk in New Chilled-Out Single, "Younger You (feat. Emilia Ali)"
Zanski's electronic-laced new R&B track is out now via CloudKid.
Canadian producer Zanski (real name Tom Probizanski) has partnered with the Boston-based singer and songwriter Emilia Ali for the chill-inducing single, "Younger You."
Known for his smooth grooves, "Younger You" is no exception to Zanski's laid-back R&B style. Aided by the rich vocals of Emilia Ali, "Younger You" is packed with beautifully layered harmonies, a slow funk hook, and seriously emotive delivery. Following the release of his last single, "Smoke In My Lungs," which told the story of anxiety rising to a tipping point before it blows up, Zanski continues to delve into sensitive topics such as mental health, ego, and self with this inquisitive new release.
"This song is about cycles, namely the cycles we go through as human beings, and how we tolerate them and work around them," he said. "From my perspective, it's about stepping outside of your own cycles and re-evaluating why you're where you are, and if you're really okay with your proposed trajectory."
He continued, "Lines like 'thinkin' 'bout sleeping on the couch while they're off in their own minds' is a concrete example, that, although somewhat literal, personally evokes some sort of mental removal from everyday scenes. It ties in a lot to mental health and connectivity to exterior unknowns."
Writing music with heavy themes has been a consistent approach Zanski has followed since starting his project in 2017. Undeniably making 2017 his breakout year, the Toronto-based producer came on to the scene with his debut EP Collapse. Only months later, in the fall of that year, Zanski released his first album, Movies at the End of Youth. The 12-track LP highlights his serene sound, and successful releases have been following suit since.
With a goal in mind of creating music with emotional substance, Zanski's influences follow the likes of Jai Paul and James Blake. Outside of the musical realm, his sound has also been inspired by famous authors and filmmakers such as Jeff Vandermeer, David Lynch, and co-founder of Studio Ghibli, Hayao Miyazaki. With each track, Zanski delves deeper into the most misunderstood parts of our psyches and creates songs rich in both sound and meaning.
Stream or download Zanski's "Younger You" featuring Emilia Ali out now on CloudKid. 
FOLLOW  ZANSKI:
Facebook: facebook.com/zanskimusic
Twitter: twitter.com/zanskimusic
Instagram: instagram.com/zanskimusic
SoundCloud: soundcloud.com/zanski
FOLLOW EMILIA ALI:
Facebook: facebook.com/EmiliaAliOfficial
Twitter: twitter.com/emiliaali_
Instagram: instagram.com/emiliaali
SoundCloud: soundcloud.com/emiliaali-music
FOLLOW CLOUDKID:
Facebook: facebook.com/cldkid
Twitter: twitter.com/cloudkidmusic
Instagram: instagram.com/cloudkid
SoundCloud: soundcloud.com/cloudkid