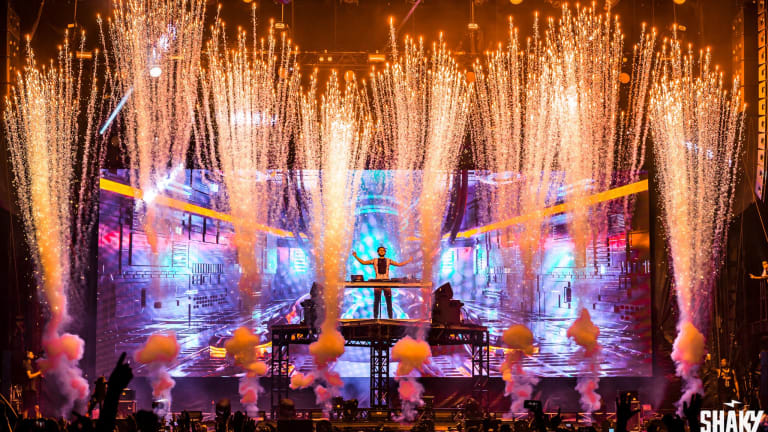 Zedd Tests Out New Track during Avila Beach Golf Resort Performance
A new song from Zedd may be coming out soon.
Zedd's apparent intimacy with Olivia Culpo at Coachella has been all the talk of the EDM world this week, but something more exciting may lie in store for his fans. Last night he performed at Avila Beach Gold Resort in Central California and treated fans to an unreleased ID.
The song in question, which was captured by a vigilant attendee, embodies the upbeat sensibility common to Zedd releases. Bouncy vocal chops and playful synth work interweave to result in a concept fitted for the festival season upon us.
Zedd (real name Anton Zaslavski) had recently also lent his production expertise to "365," a more pop-inclined February release on which he collaborated with Katy Perry. A month later the song got official remixes by Jonas Aden, KUURO and Ellis in addition to a future house reimagining by Zaslavski himself.
Zedd has yet to reveal a title, release date or any other information for the song he debuted at Avila Beach Golf Resort at the time of writing.
FOLLOW ZEDD:
Facebook: facebook.com/Zedd/
Twitter: twitter.com/Zedd
Instagram: instagram.com/zedd/
SoundCloud: soundcloud.com/zedd