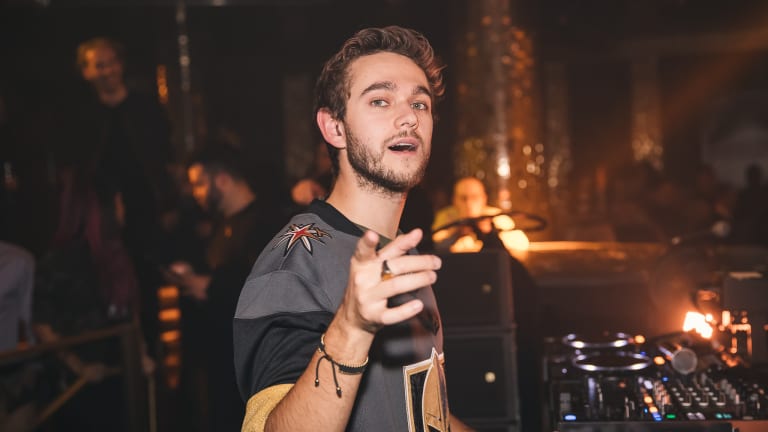 Zedd and Katy Perry Drop Valentines Day Collaboration "365"
Zedd and Katy Perry dropped the perfect song for the moment.
On Valentine's Day, Zedd and Katy Perry had a newly released collaboration "365." Following in the similar vein of Zedd's radio hits in recent memory, "365" boasts catchy songwriting as its primary focus. 
Though it arrived somewhat unprompted, a Zedd and Katy Perry collaboration has been rumored since Zedd joined Perry for select dates on her WITNESS tour.  Speculation had died down in the months since, until earlier this week when Perry and Zedd exchanged cryptic screenshots on their Instagram Stories. The two exchanged in a back-and-forth of seemingly unrelated emojis, effectively reigniting the rumors. 
Their emoji-driven teasing on social media now comes with more context. A Warren Fu-directed music video for "365" dropped with the official release featuring Perry as an obsessed robot struggling with its emotional programming. Fu has previously directed music videos for Daft Punk, among many others, and the futuristic aesthetic and story board bodes well for the otherwise unassuming track. 
Listen to Zedd & Katy Perry's "365" and check out the music video below.
FOLLOW ZEDD:
Facebook: facebook.com/Zedd/
Twitter: twitter.com/Zedd
Instagram: instagram.com/zedd/
SoundCloud: soundcloud.com/zedd