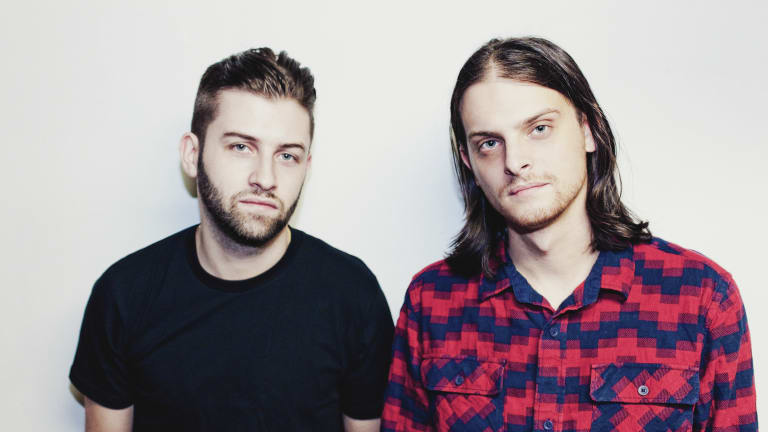 Zeds Dead and DROELOE Team Up on Melodic Collab "Stars Tonight"
"Stars Tonight" is Zeds Dead and DROELOE at their catchiest.
Zeds Dead have never been ones to shy away from melody, but DROELOE appear to have drawn even more out of them than usual. Both duos recently joined forces on a collaboration titled "Stars Tonight" that's sure to see heavy rotation in DJ sets over the rest of the festival season.
The vocal refrain from which "Stars Tonight" derives its name also serves as the centerpiece of the future bass single. Soft sound design elements slowly build up to a euphoric peak before it rings out for the first time, followed shortly thereafter by a drop geared more towards dancing than headbanging. The second drop adds a little more of Zeds Dead's signature grit without deviating far from the central motif.
"Stars Tonight" isn't the first time Zeds Dead (comprised of Dylan "DC" Mamid and Zachary "Hooks" Rapp-Rovan) collaborated with an up-and-comer in 2019. Just last month, they worked alongside Dion Timmer on "Rescue" featuring Delaney Jane.
Stream or download "Stars Tonight" by Zeds Dead and DROELOE across platforms here.
H/T: River Beats
FOLLOW ZEDS DEAD:
Facebook: facebook.com/zedsdead
Instagram: instagram.com/zedsdead
Twitter: twitter.com/zedsdead
SoundCloud: soundcloud.com/zedsdead
Follow DROELOE:
Facebook: facebook.com/droeloemusic
Twitter: twitter.com/droeloemusic
Instagram: instagram.com/droeloemusic
SoundCloud: soundcloud.com/droeloemusic