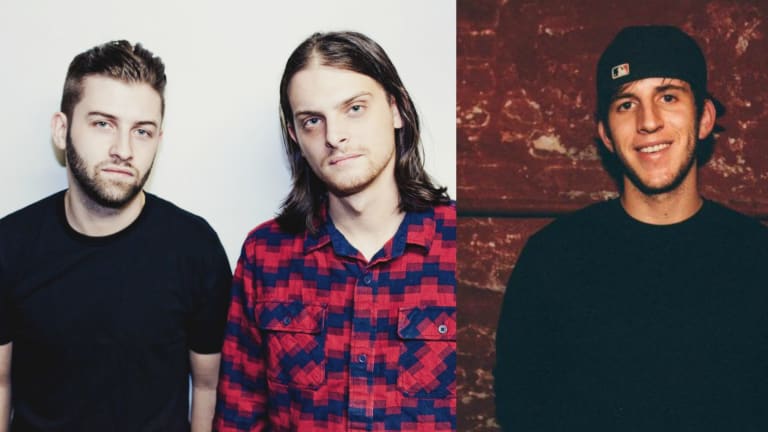 Zeds Dead and Illenium Share Mind-Blowing Collaboration With "Where The Wild Things Are"
This is truly a monster of a track.
When word spread about Zeds Dead and Illenium having a collaboration ready, I was really keen on what a combination of the two artist's styles would sound like; as they are essentially sitting on the two opposite ends of the bass music spectrum.
Zeds Dead are known for their catchy, creative and above all heavy productions, effortlessly hopping between genres; while Illenium prefers to lean more towards dreamy melodies and ethereal soundscapes.
One of their similarities, however, is that both love to play with powerful vocals and explosive drops, and that's exactly what their newly released collaboration "Where The Wild Things Are" is; a flawless mixture of what both artists do best.
The vocal, accompanied by electric guitars and epic drums, creates a cinematic atmosphere that is present until the first drop, which Zeds Dead's signature growls and synths dominate. I wouldn't be talking about perfect style blending though if it weren't for the second drop. The heavy synths are replaced with saws and vocal chops hidden in the background, and the melodic atmosphere takes the listener far beyond the rawness he just witnessed seconds ago.
Zeds Dead and Illenium have also recently announced two tours of their own.
The production duo will be rocking the US this fall with an absolutely massive roster of potential guests with them...
...while Illenium just announced the Phase 1 of his Awake Tour, also in the US.
Follow Zeds Dead:
Facebook: facebook.com/zedsdead Twitter: twitter.com/zedsdead Instagram: instagram.com/zedsdead Soundcloud: soundcloud.com/zedsdead
Follow Illenium:
Facebook: facebook.com/illenium Twitter: twitter.com/illeniummusic Instagram: instagram.com/illeniummusic Soundcloud: soundcloud.com/illeniumofficial