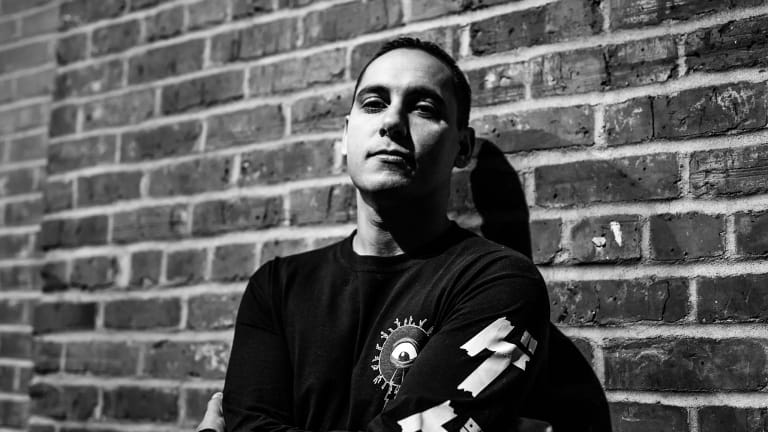 ZEKE BEATS is on a Mission to Melt Faces with New EP, Bad Robot
An Australian turntable legend returns to Deadbeats with a heavy-hitting effort.
It's been nearly two years since ZEKE BEATS released "Yuck" on Deadbeats, and in that time the Australian turntable legend has gone on tour with Rezz, released a collaboration with Eprom called "Humanoid 2.0" that received massive playtime on the festival circuit, and has also teamed up with both Dirty Audio and Graves. 
Now, for his first EP of 2019, ZEKE BEATS is set to unleash the fearsome EP Bad Robot, an in-your-face assault of distorted, bass-heavy club music that dabbles in the experimental but never strays too far from the what his fans have come to love and expect. 
From the first chords of the title track, listeners are greeted with an ominous, horror-movie-inspired intro that serves as a perfect prelude to the opening vocal drop and outrageously over-the-top bass line. 
The song "Fire Tonight" ushers in an assortment of raw drill-bass sounds that are specifically crafted for inciting a raucous frenzy in the club. The closing song, "The Mammoth," boasts an array of  dizzying bass lines and hilarious vocal samples that add a lighthearted vibe to an otherwise dark and often ominous body of work.
A devilish and highly technical producer, ZEKE BEATS pulls together a collection of woozy synth lines and extraordinarily hard-hitting drums, and cleverly interweaves them with a wide variety of tastefully selected melodies and vocal samples, keeping things fun while staying true to his signature sound.
Stream or Download Bad Robot today.
FOLLOW ZEKE BEATS:
Facebook: facebook.com/zekebeats
Twitter: twitter.com/zeke_beats
Instagram: instagram.com/zeke_beats
Soundcloud: soundcloud.com/zekebeats
FOLLOW DEADBEATS:
Website: deadbeatsofficial.com
Facebook: facebook.com/deadbeats
Twitter: twitter.com/deadbeats
Instagram: instagram.com/deadbeats
Soundcloud: soundcloud.com/deadbeatsrecords