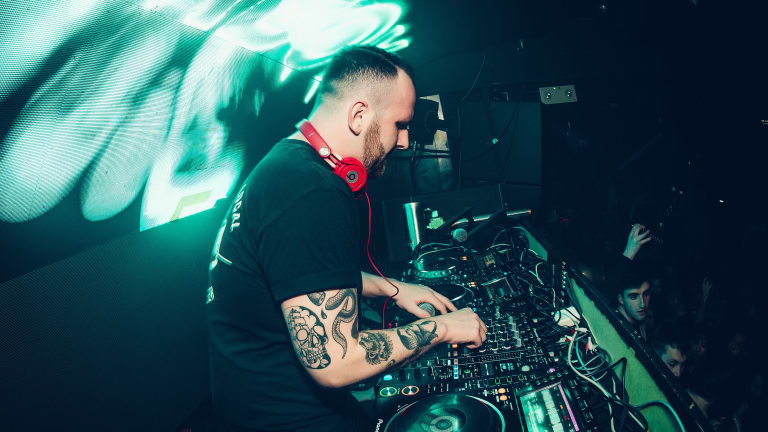 Zomboy Unleashes Face-Melting "Rott N' Roll Pt. 1" EP
It's finally here!
When it comes to bass music, UK producer Zomboy has been a fan favorite for too many years. Having released classics such as "Nuclear", "Terror Squad" and "Like A Bitch", and collaborated with people like Modestep and Skrillex, the Dubstep pioneer has undoubtedly established himself as a household name in the scene.
After the success of his 2016 Neon Grave EP, which also got a remix package with reworks from people like Kill The Noise and Ghastly, the pioneer is back with the announcement of his newest project via a simple but effective promo video, and the release a day after.
Enter Rott N' Roll Pt. 1; an EP of some of Zomboy's most interesting tracks to date. "Biterz" serves as the introductory track, building the tension slowly before it drops into a showcase of Zomboy's ever changing sound design. Next in line are the already released singles from the EP, "Young & Dangerous", featuring Kato, and "Rotten" with rapper Bok Nero, both playing with uplifting breakdowns that turn 180 degrees when they reach the drop. "Saints & Sinners" closes off the EP, where a melodic break and an ethereal vocal are replaced with trap-inspired drums, metallic synths, and an interesting twist in the second drop.
One of Zomboy's most exciting works to this date, this short EP proves the producer's ability to continuously progress as an artist and steadily push the bass music envelope further. And judging by the title, there's surely more to come.
Zomboy also embarked on his massive Rott N' Roll Τour a little over a month ago, with dozens of dates across North America, and a huge roster of guests including Eptic, Valentino Khan, Cesqeaux and many more; so make sure you catch him when he comes to a city near you.
Follow Zomboy:
Facebook: https://www.facebook.com/ZomboyOfficial/ Twitter: https://twitter.com/zomboy Soundcloud: https://soundcloud.com/zomboy Instagram: https://www.instagram.com/zomboy/