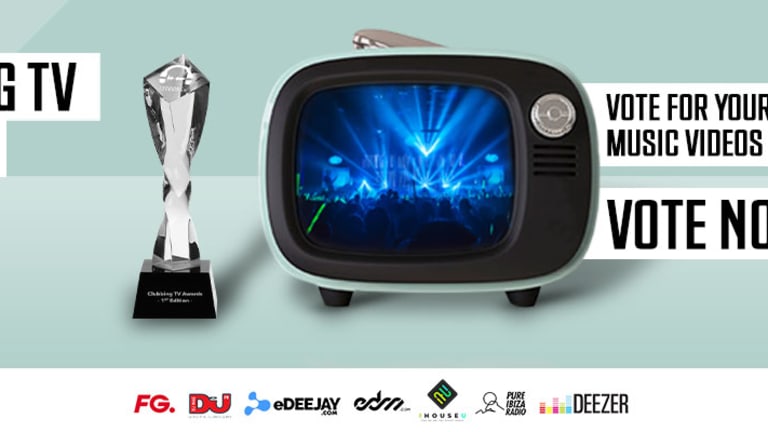 Vote for the Best Electronic Dance Music Videos in Clubbing TV's 1st Annual Clubbing TV Awards!
Clubbing TV kicks off 2019 with the first edition of the Clubbing TV Awards, set to unveil a list of the 33 best electronic dance music videos for an audience vote.
An indispensable part of any music scene and powerful art form its own right, a plethora of excellent music videos are created every year. To celebrate the very best of these creations, Clubbing TV kicks off 2019 with the first edition of its Clubbing TV Awards. 
The TV channel will soon unveil a list of 33 Electronic Dance Music Videos and will let the audience vote for its favorites. Fans will vote across eight different categories (list included below), with only one winner for each category.
Voting opens on January 21st at www.clubbingtv.com/awards and the winners will be made public on March 23rd in a special show that will be broadcasted on Clubbing TV in more than 50 countries and over 100 million households. We'll be sure to keep you updated as well!
Voting Categories:
1. Best Hits Music Video Award
2. Best Underground Music Video Award
3. Best Complextro Music Video Award
4. Best Going Deep Music Video Award
5. Best Time To Chill Music Video Award
6. Essential Music Video Award
7. New Talent Music Video Award
8. Highlight Music Video Award
Make sure to stop by https://www.clubbingtv.com/awards to create your account so that you can vote for your favorite music videos and help decide who will be awarded.
FOLLOW CLUBBING TV:
Website: https://www.clubbingtv.com/awards
Facebook: https://www.facebook.com/clubbingtvofficial
Twitter: https://twitter.com/clubbingtv
Instagram: https://www.instagram.com/clubbingtv