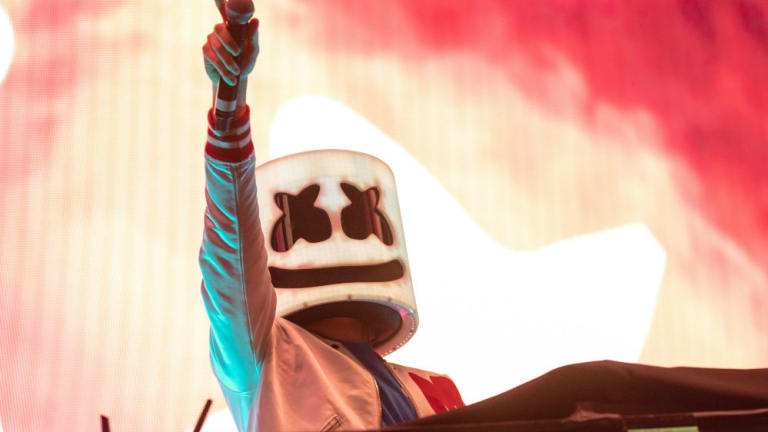 Marshmello, Zedd, and More Win Big at the 2019 iHeartRadio Music Awards
Marshmello and Zedd dominated the 2019 iHeartRadio Music Awards with some huge awards.
On Thursday, iHeartRadio hosted their 2019 awards show. This year's ceremony made it very clear that EDM is still fully entrenched in today's pop culture. Marshmello and Zedd won some of the highest honors in the show, beating out some of the biggest names in music.
Zedd, Maren Morris and Grey's hit "The Middle" won Song of the Year beating out heavyweight acts like Drake, Ed Sheeran, Post Malone, Cardi B and Maroon 5. The same song would then go on to win the award for Dance Song of the Year, beating out two nominated Marshmello tracks. "The Middle" was also nominated for Best Collaboration of the Year but lost out to Cardi B and Bruno Mars.
On the other hand, Marshmello won big, taking home the award for Best New Pop Artist over rising stars NF, MAX, Lauv, and Bazzi. The Fortnite sensation would also go on to win Best Dance Artist over Calvin Harris, Kygo, The Chainsmokers, and Zedd.
Fellow EDM stars The Chainsmokers also took home the award for Best Dance Album for Sick Boy.
The full list of winners at the 2019 iHeartRadio Music Awards can be found here. Below are the dance music-specific awards.
Song of the Year:
"Better Now" - Post Malone
"Girls Like You" - Maroon 5 featuring Cardi B
"God's Plan" - Drake
"Perfect" - Ed Sheeran
"The Middle" – Zedd, Maren Morris, Grey ** WINNER **
Best New Pop Artist:
Bazzi
Lauv
Marshmello ** WINNER **
MAX
NF
Dance Artist of the Year:
Calvin Harris
Kygo
Marshmello ** WINNER **
The Chainsmokers
Zedd
Dance Song of the Year:
"Friends" - Marshmello and Anne-Marie
"Happier" - Marshmello featuring Bastille
"One Kiss" - Calvin Harris and Dua Lipa
"Remind Me To Forget" - Kygo featuring Miguel
"The Middle" - Zedd, Maren Morris, Grey ** WINNER **
H/T: Your EDM
FOLLOW MARSHMELLO:
Facebook: facebook.com/marshmellomusic
Twitter: twitter.com/marshmellomusic
Instagram: instagram.com/marshmellomusic
SoundCloud: soundcloud.com/marshmellomusic
FOLLOW ZEDD:
Facebook: facebook.com/Zedd/
Twitter: twitter.com/Zedd
Instagram: instagram.com/zedd/
SoundCloud: soundcloud.com/zedd