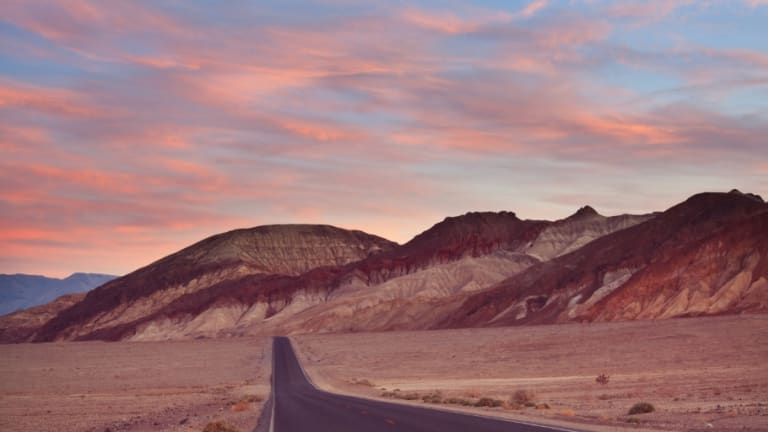 Range Rover Reveals Lineup for Inaugural 4xFAR Festival
You've never seen a celebration of the outdoors quite like this.
Yesterday, the inaugural lineup was finally revealed for Range Rover's new festival concept 4xFAR. The event is set to take place in the world-famous Coachella Valley, and it may be the first celebration ever of its scale for an auto brand. 
It's also likely the most expansive celebration of the outdoorsmanship ever fixed with music artists of this caliber. In addition to offering attendees a first look at the reinvented Defender SUV in a place so majestic Beyonce and Jay-Z visited it for their honeymoon, the event aims to showcase guided workshops with wellness leaders like Surfing icon Laird Hamilton and living volleyball legend Gabby Reece. The event cements a foundation for greatness with mountainous music acts like Grammy Award winner Anderson .Paak & The Free Nationals, Mark Ronson & Q-Tip, Young The Giant, War on Drugs frontman's solo project Kurt Vile & The Violators, twice Grammy-nominated Sofi Tukker, Maya Jane Coles, Tijuana Panthers, Mahalia, LP Giobbi, Chappaqua Wrestling, and more to be announced.
In the statement announcing the lineup, 4xFAR's music curator, host on KCRW, and DJ Garth Trinidad said: 
"4XFAR is set to be the first experience of its kind in lifestyle-focused entertainment - an intimate, celebratory adventure where guests can taste the cross-pollinated nectar of music, art, adventure, and culture in a gorgeous oasis under the desert sky. I'm elated to be in the mix as Music Curator!"
Held at the unparalleled Empire Grand Oasis on January 18th and 19th of 2020, 4xFAR will feature pop-up culinary options, bouldering, rock climbing, fly fishing, workshops for survival enthusiasts and nature photographers, fancy sit-down dining experiences, wine tastings, and maniacal tracks intentionally designed for a top-shelf test drive of the almost completely revamped 2020 Land Rover Defender. 
Tickets and updates are available at 4xFAR.com.
CONNECT WITH 4xFAR
Facebook: facebook.com/4xFAR/
Instagram: instagram.com/4xFAR/
Twitter: twitter.com/4xFARfestival