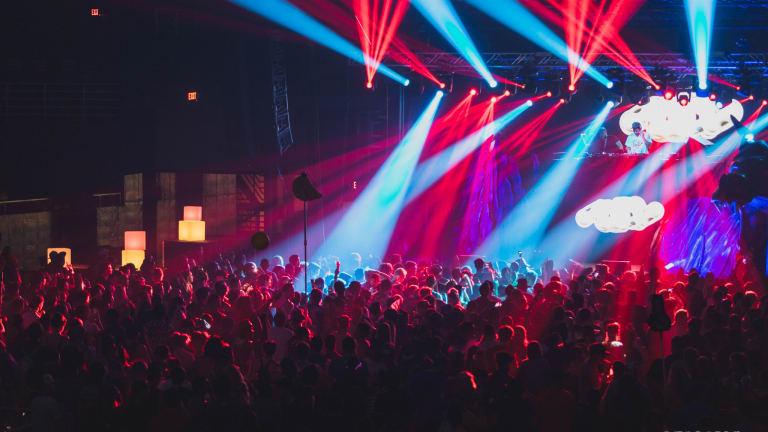 5 Reasons You Can't Miss Seismic Dance Event 2019
This year's Seismic Dance Event will be Austin's premiere house and techno event.
By now it's common knowledge among house and techno fans in and around Austin, Texas that Seismic Dance Event (SDE) will be an event not to miss. After a successful debut in September of 2018, organizers are pulling out all the stops for the gathering's return on November 16th and 17th, 2019.
For what few uninitiated music lovers remain, we here at EDM.com have taken the opportunity to highlight a handful of things that SDE has going for it. Follow along to learn more about the 2019 edition of the event, and find tickets and other information on the event website.
deadmau5 and Eric Prydz' Techno Side Projects
As we've pointed out before, deadmau5 and Eric Prydz will each perform under their techno aliases at SDE 2019. The former is billed as TESTPILOT whereas the latter will play one of his famous Cirez D sets.
Female Talent is Emphasized on the SDE 2019 Lineup
House and techno are among the electronic music genres that have made the biggest strides for gender equality, and the SDE 2019 lineup reflects that. Eli & Fur, Nora En Pure, Gioli & Assia, J. Worra, Ellen Allien, Qrion and Sara Landry give female artists significant presence on the SDE lineup.
SDE is Texas' Only House and Techno Festival
As the youngest generation of electronic music outgrows mainstream EDM in droves, RealMusic Events takes great pride in satiating their evolving tastes. Prior to SDE's 2018 launch, there was no other house and techno event of its size in Texas.
Austin is a Major Music Hotspot
Between massive events like South by Southwest and a staggering population of college students, it's safe to say Austin is one of the world's music capitals. Any music fan will have plenty to explore in addition to SDE during their stay.
SDE's Three Unique Stages will Have Full Production
The Volcano Stage, Tsunami Stage, and The RealM: Sunken Garden will provide options for those who get restless standing in the same place. Artists like MK, Bicep, Nic Fanciulli, i_o, Alan Fitzpatrick and Lee Burridge will ensure that every shade of the house and techno spectrum is covered.
Get your tickets to Seismic Dance Event 2019 today.
FOLLOW SEISMIC DANCE EVENT:
Facebook: facebook.com/seismicdanceevent
Twitter: twitter.com/SeismicTX
Instagram: instagram.com/seismicdanceevent